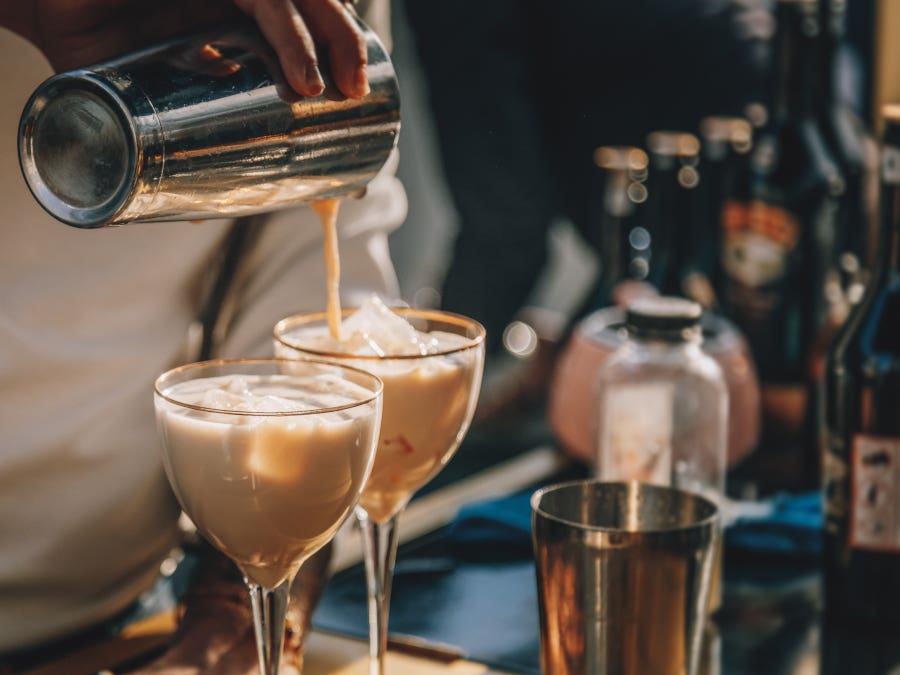 Spirits for dessert
Ending a meal with a spirit has been increasingly popular as of late, and for good reason. We're thinking of the famous cream liqueurs, whose offer has become much more diversified lately. Beyond the classics like Bailey's and Amarula, we can now find several delicious local specialties. Whether enjoyed on the rocks, in a coffee, hot chocolate, or in a decadent cocktail, they are sure to complete your meal on an elegant note.

Other popular products include liqueurs of all kinds — many of which are produced in Quebec — that are appreciated for their smoothness. These local liqueurs are made with ingredients from here, such as berries, maple syrup, and even Quebec apples. Try them in cocktails or as a digestive. Wonderful discoveries for locavores, liqueur lovers, and those with a sweet tooth!
This year, the great classics are making a comeback. American whiskeys are definitely on the rise. In addition to bourbon and rye, this category of fine spirits has been able to expand its offer by going beyond the traditional framework. From aging in different types of casks, to innovative techniques, to the use of more unusual grains, to the development of single malts and blends, the American whiskey market is booming and the enthusiasts are on board.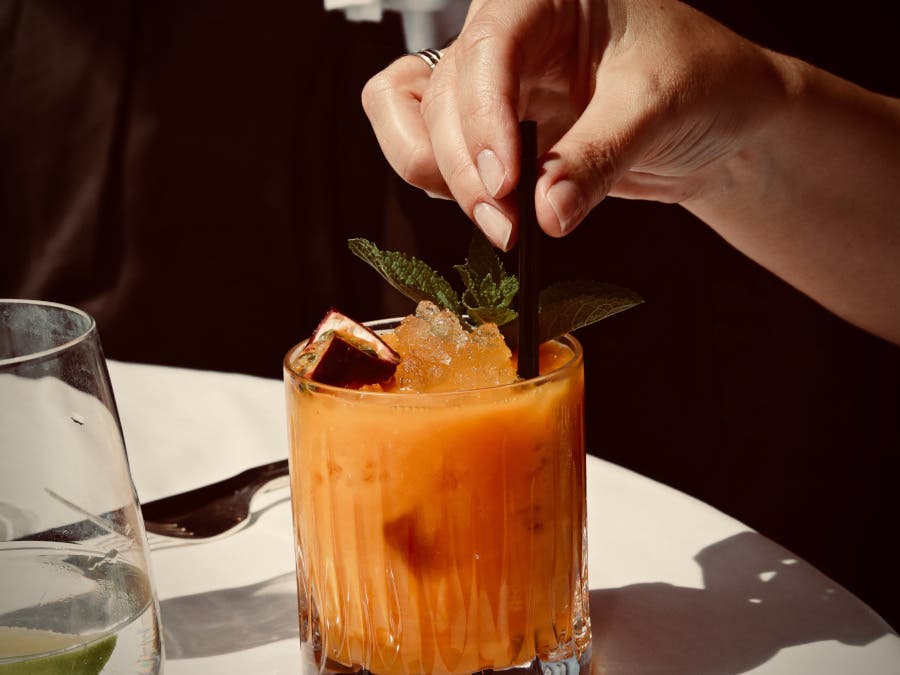 Freshness of cocktail ingredients
Whether they prefer negronis or piñas coladas, cocktail lovers will agree that the secret to a perfect cocktail begins with quality ingredients. From fresh herbs, to seasonal fruits, to edible flowers, anything goes to enhance your homemade concoctions and make an impression (for your taste buds too!). In addition to making beautiful garnishes for your cocktails, fresh ingredients are used to make purées, homemade syrups, and shrubs (which are acidic syrups for cocktails). It's also a great way to showcase local products: strawberry purée from Île d'Orléans, haskap berry syrup, thyme sprigs picked directly from your garden... The options are endless! Don't be afraid to think outside the box and experiment by including ingredients that will enhance the flavours of your cocktails and give your creations a personal touch.
The craze for low-alcohol beverages is far from over. While many have decided to reduce their alcohol consumption, or stop drinking altogether, numerous low-alcohol alternatives are continuing to hit the shelves. And while these products might be low in alcohol, they're certainly full of flavour! As the demand for this type of products intensifies, cider makers, vineyards, and distilleries have followed suit and are now offering a wide range of alternatives that are sure to satisfy all tastes.

While many low-alcohol ciders, wines, spirits and even ready-to-drink products are already on the shelves, 2022 looks even more promising for this market!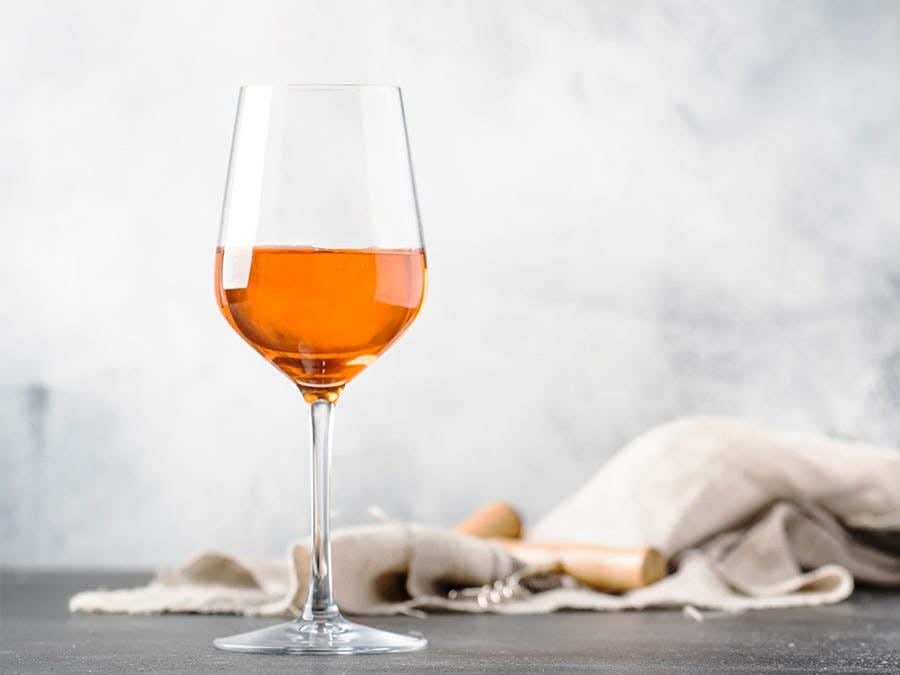 Orange wines
Also referred to as skin-contact wines, orange wines are white wines that are made like red wines, meaning that the juice ferments with the grape skins. While the technique is not new, the growing interest for orange wines reflects a desire to return to the basics of winemaking by using ancestral methods. Taste-wise, orange wines are just as complex as other wines. However, one can expect a new range of aromas and textures. On your next trip to the SAQ, don't hesitate to ask about orange wines if you'd like to learn more, or would like to try one!
Always with the environment in mind, we will see more and more products offered in alternative packaging. Easier to transport and therefore more economical, these are significant advantages that will override any prejudices that may still exist.

On this note, we will also see more and more products with a lower environmental impact appearing in stores. A few of these attractive options include lightweight glass bottles and alternative packaging such as boxed wines. In addition to their economical and convenient format, their carbon footprint is smaller than glass and aluminum.

And as for organic wine, this domain is only growing. Whether it is wine or other certified organic spirits, more and more people are choosing to consume products that are more respectful of the environment. This philosophy of wine production prohibits the use of synthetic chemical products, leaving room for the use of more natural methods. As the desire to live more closely in harmony with the earth grows, and less pollutive production methods increase, certified organic products — from wines to spirits — are bound to multiply on our shelves.
Premixed cocktails have seen unprecedented popularity in 2021. While seltzers (alcoholic sparkling waters) have invaded the North American market and are appealing because of their reduced sugar content, several Quebecois companies have introduced their own premixed cocktail recipes. This trend is sure to continue in 2022 and offer consumers more and more canned cocktails and seltzers. Convenient and unbreakable, we always like to have a few on hand!
Amermelade Spritz Spirit-based cooler

|

4 x 355 ml

Canada

,

Quebec

Available

Online

Available

In store

Avril Amaretto Fizz Spirit-based cooler

|

4 x 355 ml

Canada

,

Quebec

Available

Online

Available

In store
Comont Paloma Spirit-based cooler

|

4 x 355 ml

Canada

,

Quebec

Available

Online

Available

In store