The Holidays are the best time to indulge in local products and treat your loved ones to a one-of-a-kind gift! For a local-themed Christmas, opt for Quebec ice cider. In a cocktail or paired with a cheese platter or dessert, ice cider lets you enjoy Quebec apples at their finest. And to spread the holiday magic, why not leave a bottle of this golden elixir at a loved one's doorstep?
Cider's increasing popularity cannot be denied. From year to year, this 100% Quebec delight has earned honours across the globe, and over the past few years, influential restaurants and trendy bars feature it on their menus. And now it has its own reserved appellation—which means the cider you buy is of the utmost quality! In fact, this appellation certifies that the ciders you drink this holiday season perfectly reflect the quality of the terroir and know-how of local producers. Now isn't that the perfect gift to offer loved ones and yourself?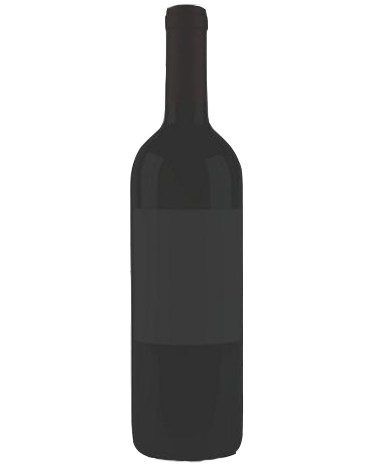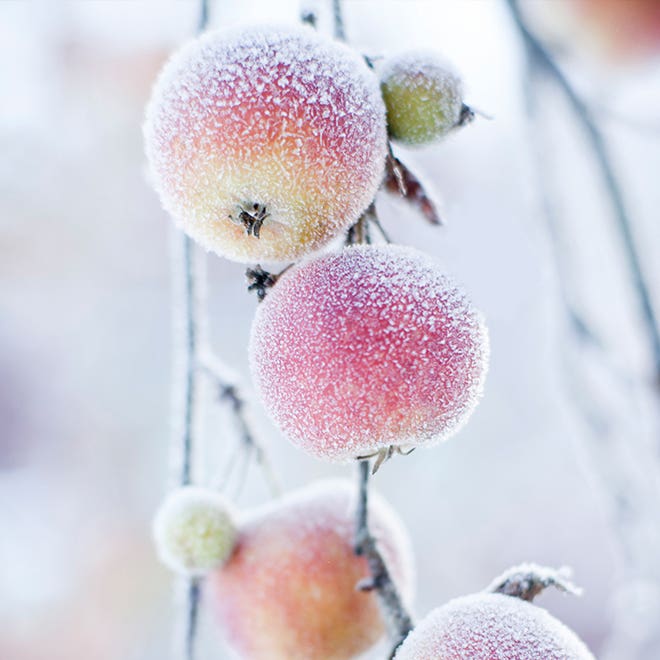 Appellation and methods
In December 2014, the Ministry of Agriculture, Fisheries and Food approved the Quebec Ice Cider Protected Geographical Indication (PGI). In order to use the PGI, cider makers must adhere to a strict specifications book and be audited by an independent certification organization. The cider must be made with Quebec-grown apples, pressed between December 1 and March 1, and use one of the two recognized extraction methods — cryoconcentration or cryoextraction. During cryocencentration, apples are picked in the fall and then stored in cool environs until they're pressed. Juice is then kept outside to endure Quebec's frosty winter weather; this method is the most popular. Using cryoextraction, over winter, whole apples are picked then left to freeze after the autumn harvest, or, are left to freeze on the tree, and are then pressed whole. Both of these methods naturally concentrate sugars.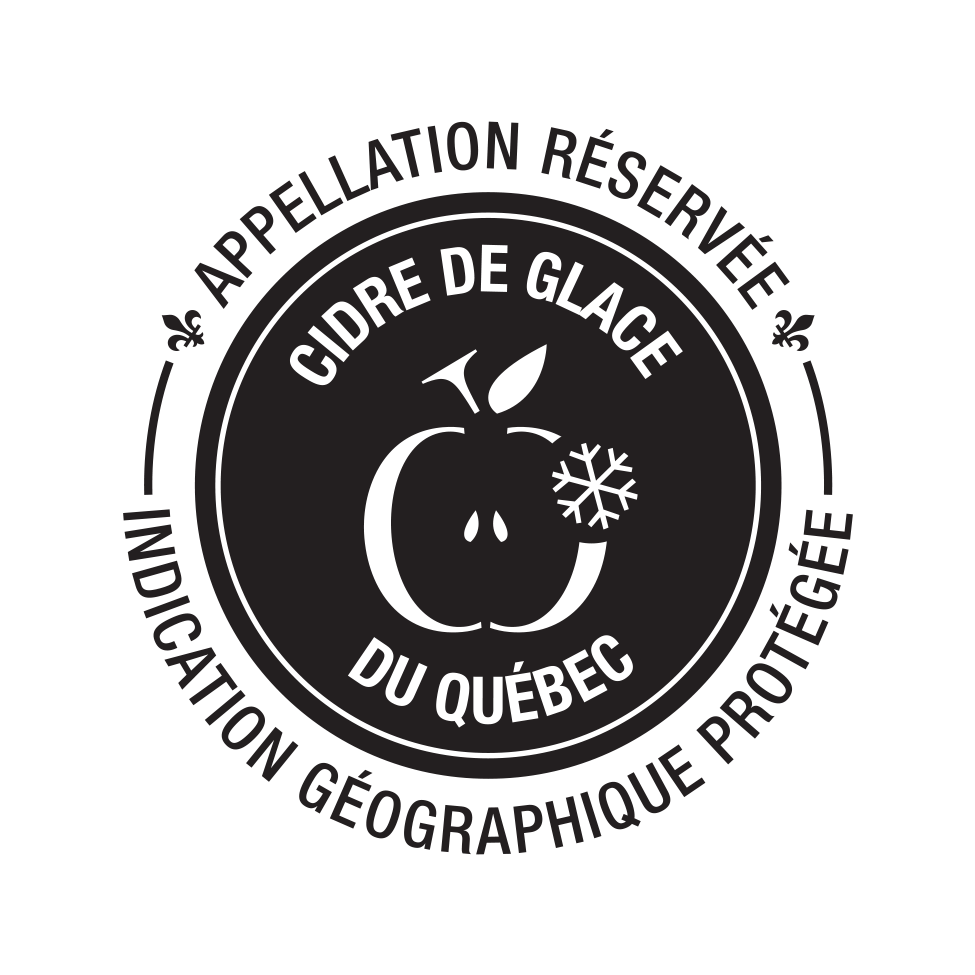 PGI Certification (Protected Geographical Indication)
Certified products will bear the "PGI Cidre de glace du Québec" logo. This appellation is synonymous with authenticity, and is a reference point for local and overseas consumers. It also guarantees apple origin (ensures their traceability), production methods, certifies that no colours or flavours have been added, and that no artificial freezing has occurred. An independent accreditation committee assesses ice cider quality, particularly its organoleptic properties (aromas, textures, and flavours during tasting) prior to their release on the market. Seeing the PGI logo on bottles will help consumers easily find certified Québec ice ciders, so you know you're buying cider made according to strict guidelines and authentic methods.
Did you know?
Ice ciders can have an alcohol level ranging from 9 to 13%. You need an average of 1.7 kilograms of apples to make one litre of still cider, and a whopping 9.5 kilograms to make one litre of Quebec ice cider!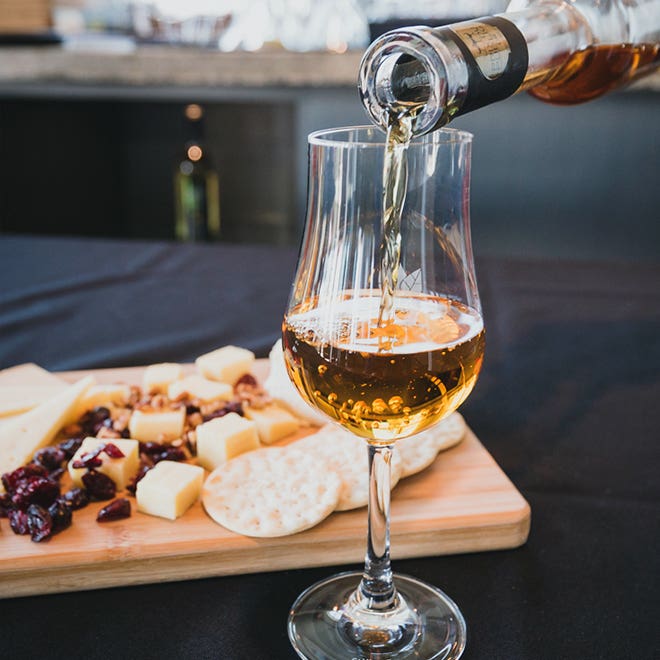 When to drink it and what to pair it with
"It's not just for dessert!' exclaims famed sommelier Véronique Rivest, who likely knows and loves ice cider better than anyone else! For numerous years, Rivest was the spokesperson for the Mondial des cidres de glace (which in 2015 became the Mondial des cidres), so she's tasted her fair share of this delectable beverage, and paired it with gourmet meals.
Rivest's favourite pairing? "It really depends on the occasion, but you don't need to only serve it with cheese or a dessert. A great idea is serving it as an aperitif with lots of different tasty bites, that way you get to explore how it pairs with different foods," she advises. One of her favourite suggestions: ice cider and oysters-in-the-shell, served with an apple mignonette. "The oyster's saltiness and the ice cider's sweetness — it's the exact same idea as pairing it with blue cheese. What works is the sweetness and iodine."
She adds that Québec ice cider is marvellous with the cinnamon and spices that Moroccan food features. "For example, a chicken tajine with dried apricots instead of prunes. Ice cider also works well with pasta, charcuteries such as pork or rabbit rillettes with dried apricot or cranberries, cheese and fruit canapés—like fresh goat cheese with spiced cooked apple. Often, Quebec ice ciders pair better than sweet wines with those foods, because ice ciders are fresher and have a more distinct acidity," Rivest summarizes.
So there you have it—some excellent pairing ideas for an elegant and local holiday season! From appetizers to dessert and cocktails, Quebec ice cider deserves a special place at your table this Christmas—the perfect excuse to rediscover this quality product and encourage your favourite local producer while you're at it!