Top tip: Stock your at-home bar with top-quality local products such as gin, spiced rum, and maple whisky... three bases that are perfect for creating festive drinks for all!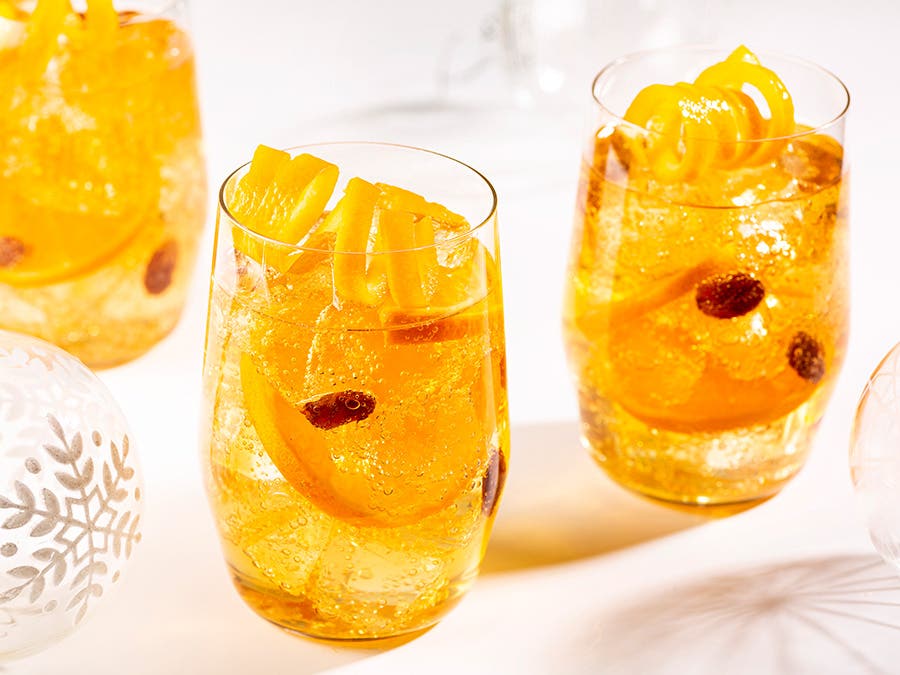 Enjoy all the flavours of a warm, toasted brioche in this irresistible cocktail. Just like a fresh-out-of-the-oven brioche, you'll fall for the flavours of spiced rum and hazelnut liqueur! Believe us – this is the perfect drink to enjoy by the side of a crackling fire after an exhilarating day spent skiing.
Celebrate with local rums
With traditional holiday flavours such as cinnamon, vanilla, star anise, and cloves, spiced rum is the perfect festive spirit. Its rich character will add a welcome robustness and an explosion of flavour to all your Christmas cocktails. More and more local distillers are turning to terroir flavours – such as Nordic spices – to help make their products stand out. So this holiday season, add a touch of local flair to your drinks with spiced rum!
---
Macerated fruit
The rum-soaked raisins featured in this recipe are a festive and unique touch you're sure to love! In fact, any fruit macerated in eau-de-vie or rum will definitely elevate your holiday drinks and desserts. Opt for small dried fruits such as cherries, blackberries, plums, or strawberries and soak them in brown rum. They keep for several weeks when stored in the fridge in an airtight container.
---
The Comet Rocket puts a festive twist on the classic gin and tonic. The secret to this recipe? You need to muddle the blackberries and fresh mint in the bottom of a glass. Other refreshing combo ideas include strawberries and basil, or raspberries and lime zest.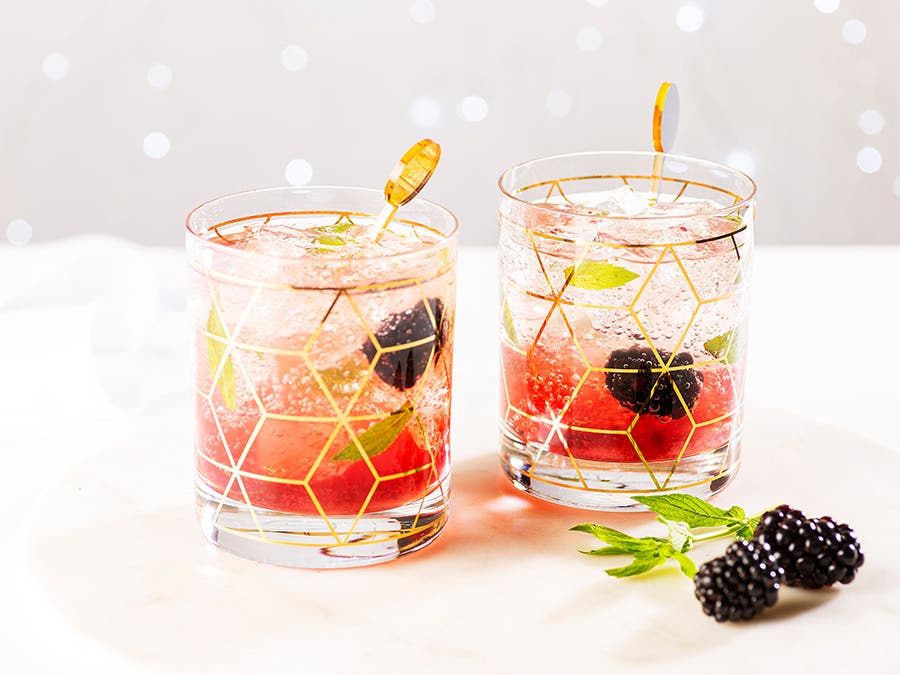 Great local gins
For the past couple of years, gin lovers have been spoiled with a wide variety of made-in-Quebec gins that stand out not only for their finesse, but also for their unique aromas and flavours. Floral, herbal, fruity, spicy, woodsy… no matter their flavour profile, gins are a versatile home-bar essential. Add a distinctive touch to your martinis, gin and tonics, or negronis by opting for local gins with a whole lot of flavour!
---
Simple syrup
Attention budding mixologists: homemade simple syrup is a must for taking your cocktails to the next level! Simply heat together equal parts water and sugar until sugar has completely dissolved. Next, pour the syrup into a sealed bottle and keep in the fridge for up to two months. You can add flavour to this base by incorporating strawberries, fresh rosemary, lemon, ginger… anything goes!
---
Whisky and maple liqueur, spiced rum, and cranberry juice = the ideal drink to enjoy in good company! Nicely balanced thanks to the cranberry juice's acidic profile, the Frosted Maple is the perfect cocktail for those dreamy December nights. For a chic and glamorous feel, serve it in a martini glass.
One liqueur, a million different ways
Whisky and maple liqueur is delicious in almost any cocktail. For a holiday coffee, add orange zest and spices (think cardamom, cinnamon, or ginger), and top with maple syrup whipped cream. At brunch, try a mimosa made with Quebec sparkling wine and maple whisky liqueur. Original!
---
Rim your drink
A simple touch that makes a big difference! Pour a decent amount of white sugar or maple sugar on a plate. Rim your glass with a lemon slice. Next, carefully dip the rim of your glass in the sugar. Try adding a pinch of cinnamon to your white sugar, for an even more unique flavour!
---