Turkey breakfast sandwich
Expecting friends for brunch, have leftover turkey in the fridge, and feeling uninspired about what to cook? Let yourself be inspired by the classic club sandwich and start your menu from there. Between two bagel slices, add some sliced avocado, crispy pancetta, turkey, and a sunny-side-up egg. On the side, serve some small roasted potatoes and a salad featuring spinach, orange segments, and roasted nuts. Your guests will be thoroughly impressed!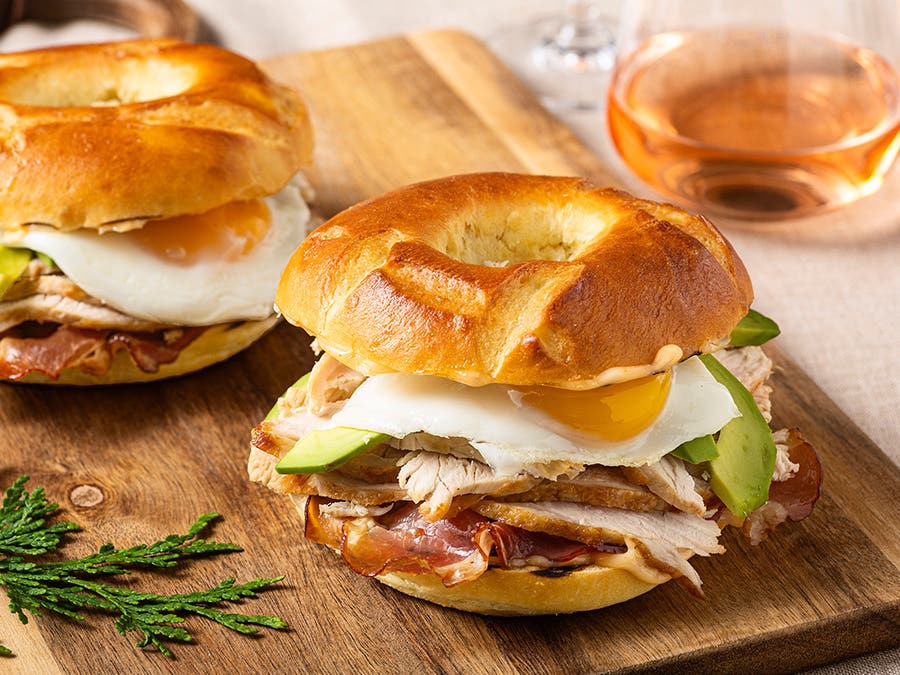 What to drink with this turkey breakfast sandwich?
For brunch, opt for a mellow pairing; think a sparkling rosé or cider. Their freshness and acidity will contrast nicely with the salt and fat from the pancetta, avocado, and egg. These light wines are the perfect choice when it comes to creating a balanced, gourmet brunch.
Roasted veggie super salad
Feel like taking a break from all those heavy holiday feasts, tables laden with meat pie, cheese fondue, and meatball stew? How about a light and refreshing salad or a healthy vegetable dish? Is your fridge overflowing with leftover roasted veggies? Use them to make a delicious salad or a filling power bowl! For a one-of-a-kind recipe, combine roasted vegetables with arugula or kale, caramelized onions, feta cheese, and pomegranate. For a protein-packed power bowl, toss together some hummus, edamames, whole grains (quinoa, brown rice, or spelt), and roasted chickpeas drizzled with tahini sauce.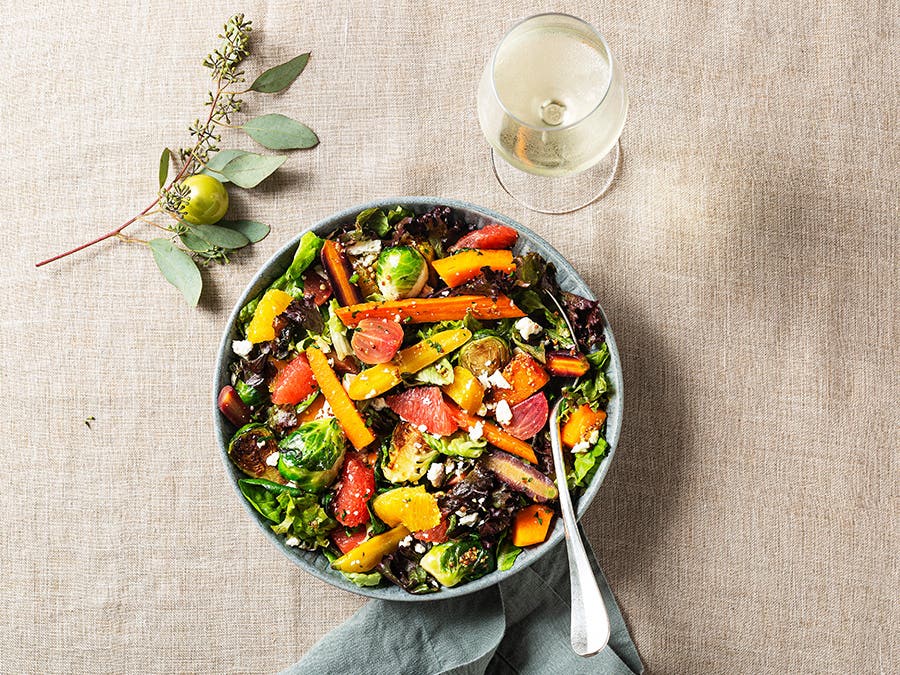 What to drink with this roasted veggie super salad?
The choice of pairings with this recipe is really up to you: a refreshing white or a light red. Some excellent choices include a Pinot Blanc from Alsace, with delicate fruity notes and a refreshing acidity that will really highlight the recipe's flavours, or a Fruity and Light red (think Pinot Noir or Gamay) that will complement the root vegetables.
Smoked trout canapés
If you feel like serving something other than chips and olives at your next happy hour, try our easy-to-make smoked trout canapés. You can prepare these mini buckwheat cakes in advance, then simply top with cream cheese or plain Greek yogurt, smoked trout, and fresh dills or capers right before serving. These mini canapés are also great for brunch, served with a side of colourful fruit salad.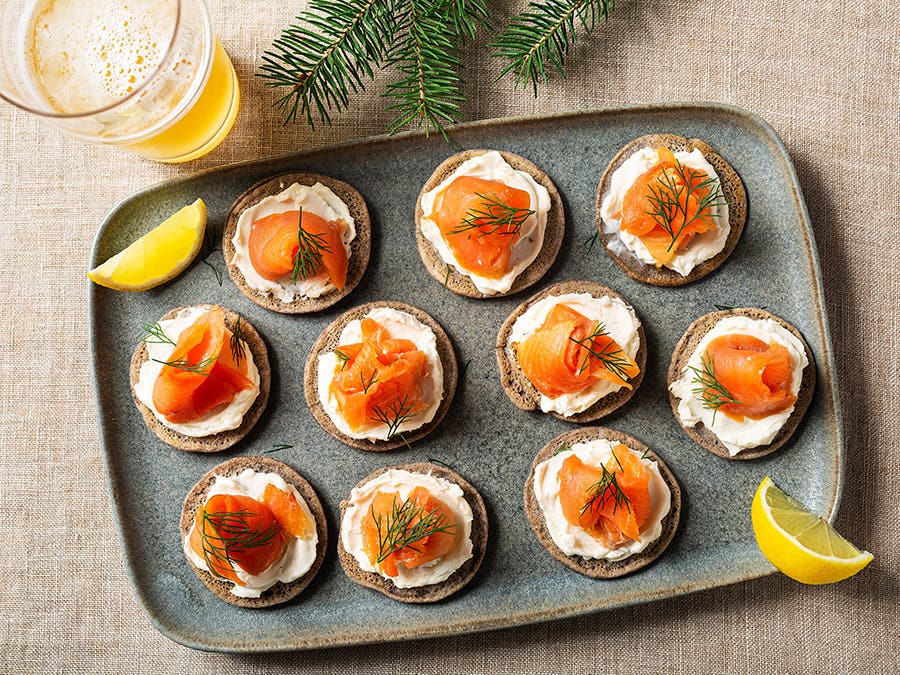 What to drink with this smoked trout buckwheat canapés?
Escape the winter blues at least for a few hours by pairing these smoked trout canapés with a light and summery white ale. The citrus notes and crisp acidity of the beer will highlight the trout flavour perfectly. Another perfect pairing idea would be to serve your canapés with a Fruity and Medium-bodied rosé with notes of red fruits and a nice, enveloping roundness.