Revisit old traditions
More and more people are choosing to go vegetarian, either because of their beliefs, or simply to limit their meat intake. This holiday season, make sure to include everyone by adding a few veggie-friendly dishes to your menu… the options are endless! Spinach and squash lasagna, wild mushroom and Port pie, warm goat cheese and beet carpaccio, or our succulent vegetable tourtière!
Tourtière 1,001 ways
Just like meat tourtière, there are many different ways to make vegetarian tourtière. Do it with ground nuts, millet, chickpeas, oats, lentils, tofu… the list goes on! To recreate the fragrant flavours found in traditional meat pie, use the following spices: allspice, cinnamon, and cloves.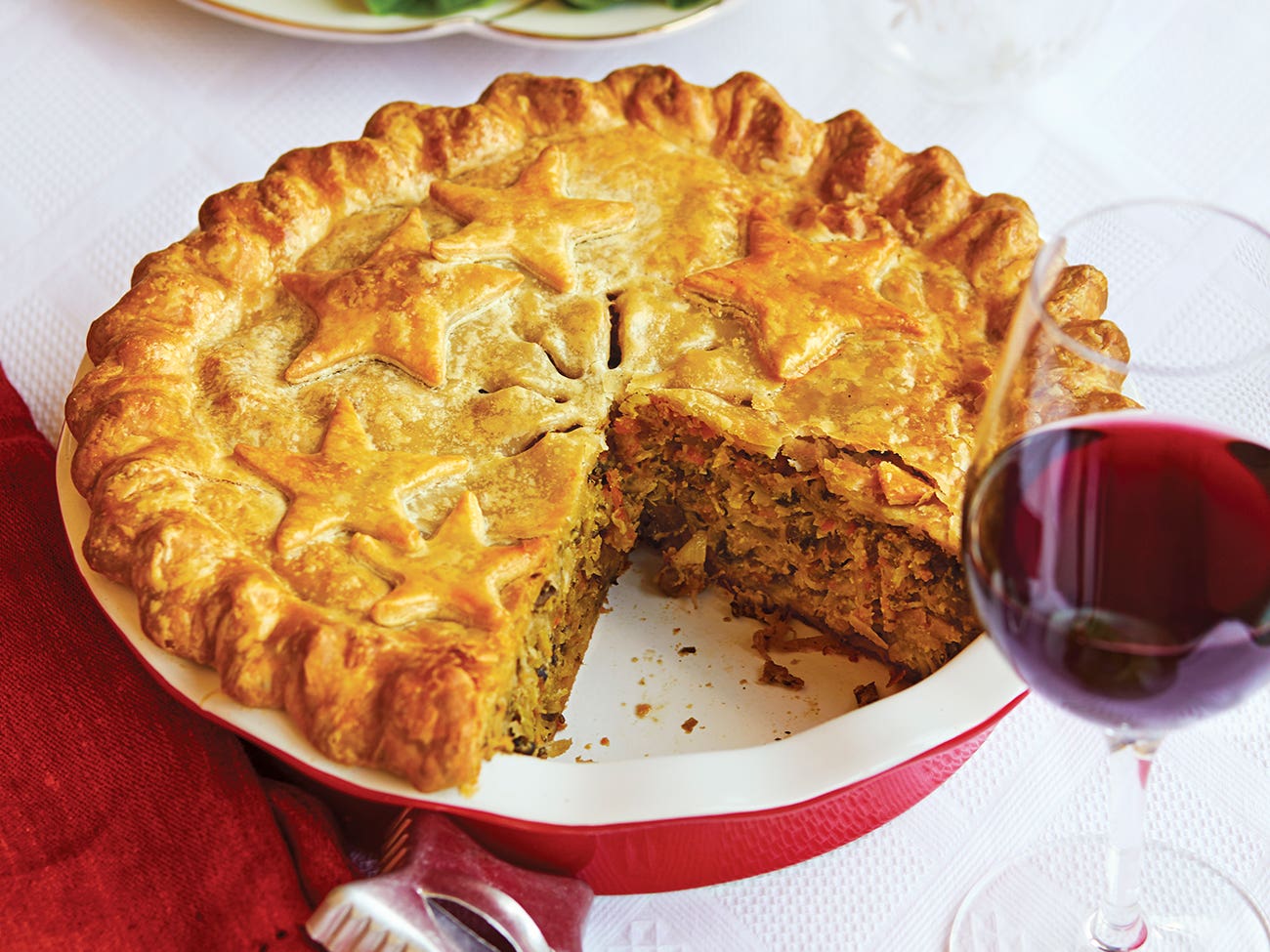 Vegetarian tourtière
Preparation: 45 minutes
Cooking: 1 hour, 10 minutes
Cost per serving: About $3.25
Makes 2 (20-cm [8-in) tourtières, 12 to 16 servings
Tip
Make your dough ahead of time and freeze in individual plastic-wrapped disks. When ready to use, simply thaw in the fridge the night before.
What to drink with this tourtière?
Reds with the "Fruity and medium-bodied" taste tag go great with this recipe brimming with fresh vegetables and heady spices. Opt for a Bordeaux with fruity and herbal aromas—it'll help bring out the leeks, sweet potatoes, and allspice featured in our recipe. Or go with a Grenache-dominated Côtes du Rhône with a fruity and spicy bouquet—its supple tannins and refreshing profile make it an easy-drinking wine to pair with a varied buffet. Finally, you can also choose a wine from Oregon, home to excellent Pinot Noirs. Known and loved for their elegance and finesse, these medium-bodied reds bring outstanding versatility to the table.
Available

Online

Available

In store

Coteau Rougemont Versant 2021 Red wine

|

750 ml

Canada

,

Quebec

Available

Online

Available

In store
When it comes to traditional holiday buffet dishes, nothing beats a good old tourtière! Here are two recipes everyone is sure to love. Plus, you can prepare them in advance and freeze them until ready to serve!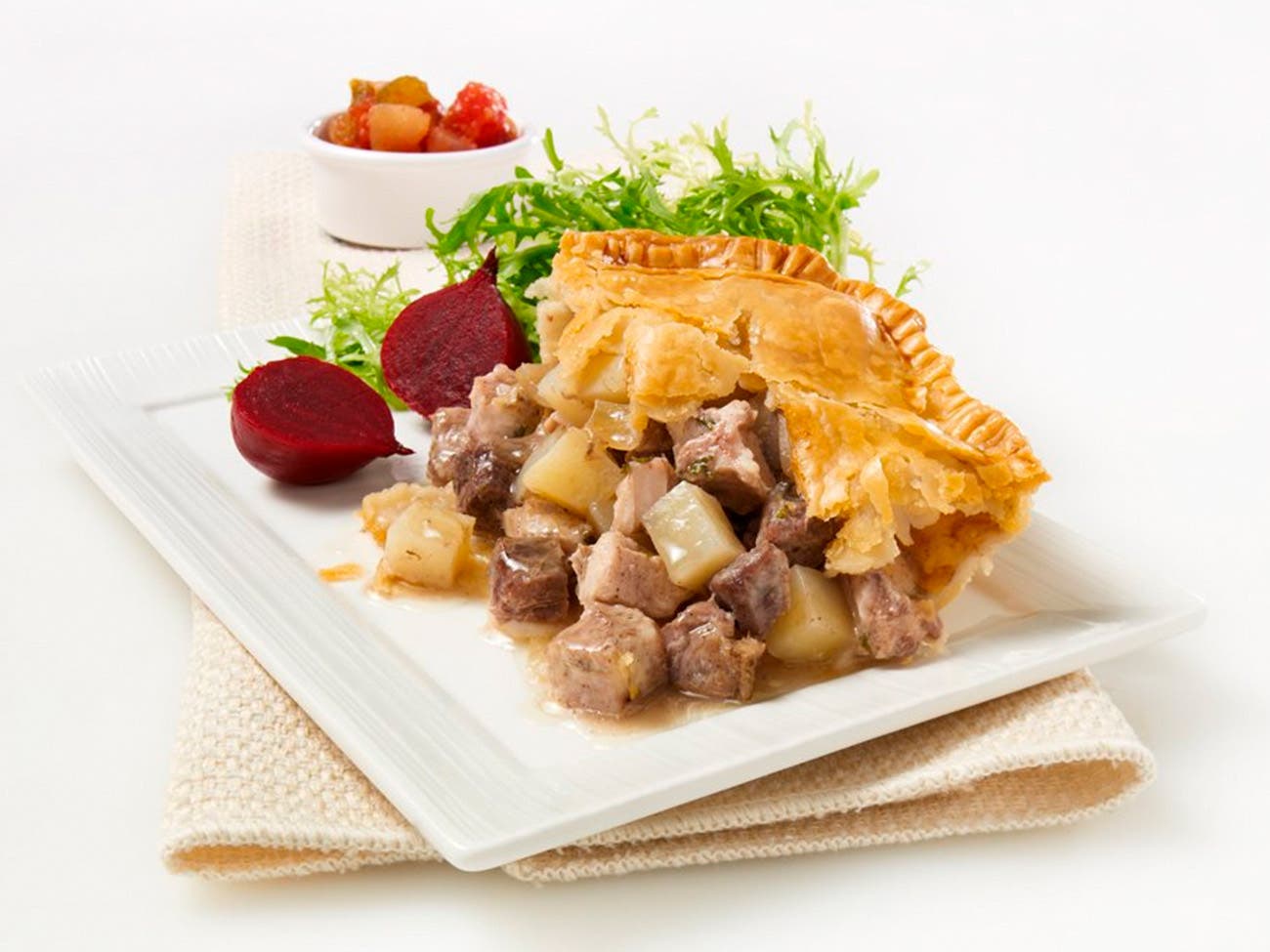 Tourtière (meat pie) from Lac Saint-Jean
Preparation: 30 minutes
Refrigerate: 8 hours
Cooking: About 4 hours
12 servings
The game meat featured in this tourtière would pair perfectly with a powerful red with an "aromatic and robust" taste tag.
Not available

Online

Available

In store

Available

Online

Available

In store
Available

Online

Available

In store

Available

Online

Available

In store