Northern Italy's ancient cepage from Trentin-Haut-Adige, Teroldego takes its name from Alle Teroldege, located close to the Mezzocorona municipality… at least that's what the authors of the wine bible Wine Grapes have discovered in their research.
---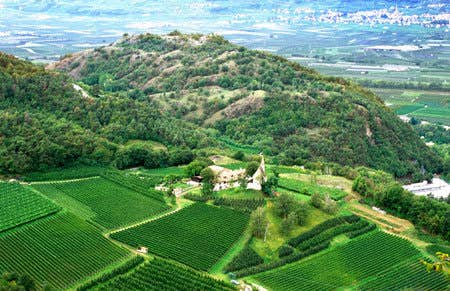 A winery where Teroldego vines predominate in the Mezzocorona municipality.
Be careful not to mix up the Teroldego grape and the Teroldego­-Rotaliano appellation—the latter is a DOC known for its flat landscape and gravely, stony terroir, where the vast majority of wines are made with the little-known grape.
Traditionally grown using a double pergola fashioned into a T-shape, this grape is an abundant producer, but one that makes wines of slightly lesser quality. The vast majority of winemakers that still grow this varietal now use modern, mass-harvesting equipment, thereby allowing them to better control quality and get the best from their vines.
Among the Italian winemakers who are known to have mastered this grape and its unique challenges is Elisabetta Foradori, who has a winery bearing her name. Foradori is credited with having started the 1980s Teroldego quality revolution.
Here's a suggestion for wine made 100% from Teroldego: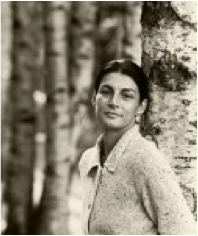 Available

Online

Available

In store
SAQ shelves are lined with more than 150 wines and spirits produced abroad and bottled here, a process that has a positive impact on the environment and workforce in the province.

Read more

In recent years, Prosecco DOC (Denominazione Di Origine Controllata) sales have dizzying new heights. Read on to learn more about the accessible bubbles adored the world over.

Read more

Bubbly's rising popularity has resulted in a wide variety of bottles to choose from. Here's a handy guide to finding the one that's right for you!

Read more