This (small) Grand Duchy of just over 2,500 square kilometres is bordered by Belgium, Germany and France. Known mainly for its dynamic economy, Luxembourg also shines through its gastronomy. With nine starred restaurants for a population of just 660,000, it is the highest per capita ratio in the world!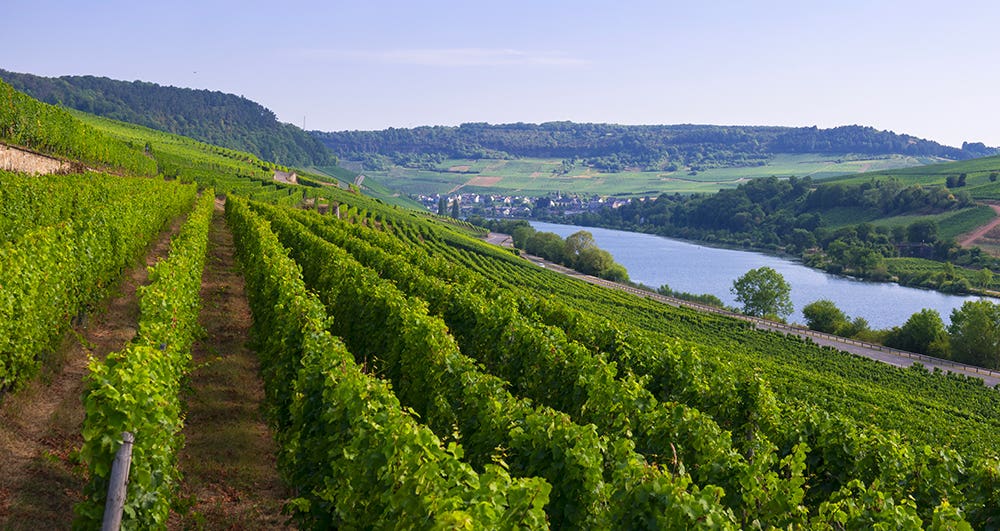 Wine growing is an important part of the country's agricultural activity. The Moselle River, which forms the border with Germany in the east of the country, carves a valley that offers a favourable exposure for the cultivation of a wide range of grape varieties: Riesling, Pinot Blanc, Pinot Noir, Auxerrois and even Chardonnay.
Vines have been cultivated in this valley since Roman times and expertise in the production of high quality sparkling wines developed during the 20th century.
At the heart of celebrations for a century
Les Caves Bernard-Massard is a century-old company that has been in the hands of the same family for five generations. Founded in 1921 by Jean Bernard, he came back to his native land after working as a cellar master in several Champagne estates. He decided to apply the traditional Champagne sparkling technique to his range of wines from the banks of the Moselle. The success was immediate and the wine quickly spread beyond the borders of the Grand Duchy. Today, Bernard-Massard is the main producer of traditional method wines in Luxembourg and their wines are distributed in some twenty countries.

Quebec sparkles
for Bernard-Massard
Quebec is a privileged market for Bernard-Massard wines, its second in importance. The first vintages appeared here in 1998 and over the past 25 years, they have found a place of choice in the hearts of Quebec consumers. You can see this in the many positive reviews from customers on the product profiles!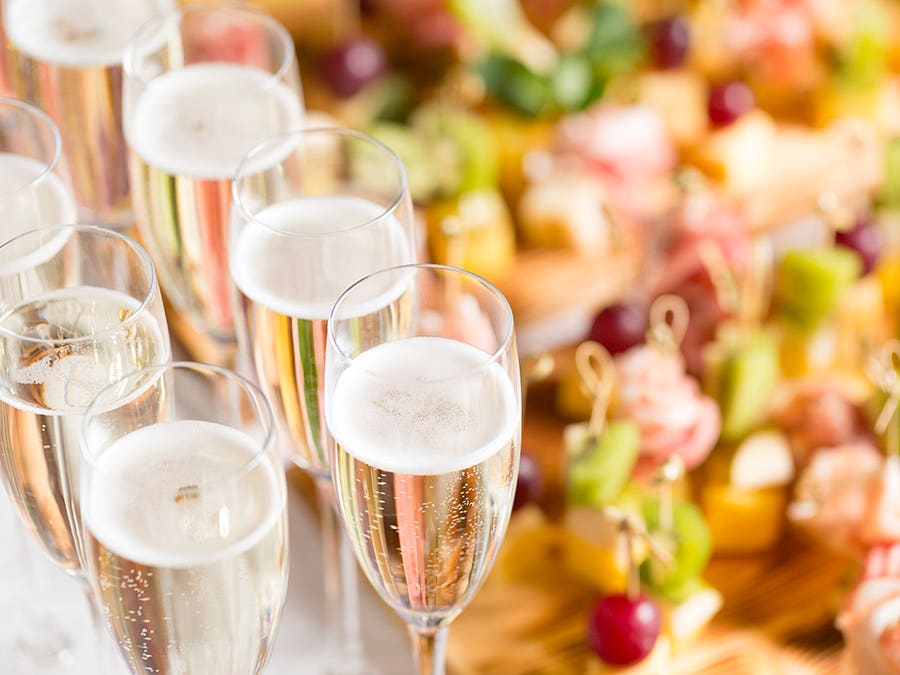 Celebration wines and much more
Sparkling wines are often associated with festivities, the "pop" sound of the bottle highlighting happy moments in an audible way. They are also a great match at the table, with the bubbles perfectly underlining the finesse of certain recipes. Canapés, starters, seafood and even desserts, there are many possible combinations. And the secret of your sunny aperitifs may be found in cocktails made with sparkling wine.

Discover the many ways to enjoy Bernard-Massard wines
Launched in 1971 to mark the 50th anniversary of the estate, this is the flagship cuvée of Bernard-Massard. Made from a blend of Chardonnay, Pinot Blanc, Pinot Noir and Riesling, it is cellared for at least two years to develop its buttery, brioche-like character. Its delicate floral and fruity notes add finesse and complexity to its elegant effervescence.
For an intimate mimosa, the 200 ml size is a good choice, while you could opt for a large size if you are serving a kir royal to all the guests at a shower for example. For a fresh pairing, think melon-prosciutto, mimosa eggs or these spring rolls.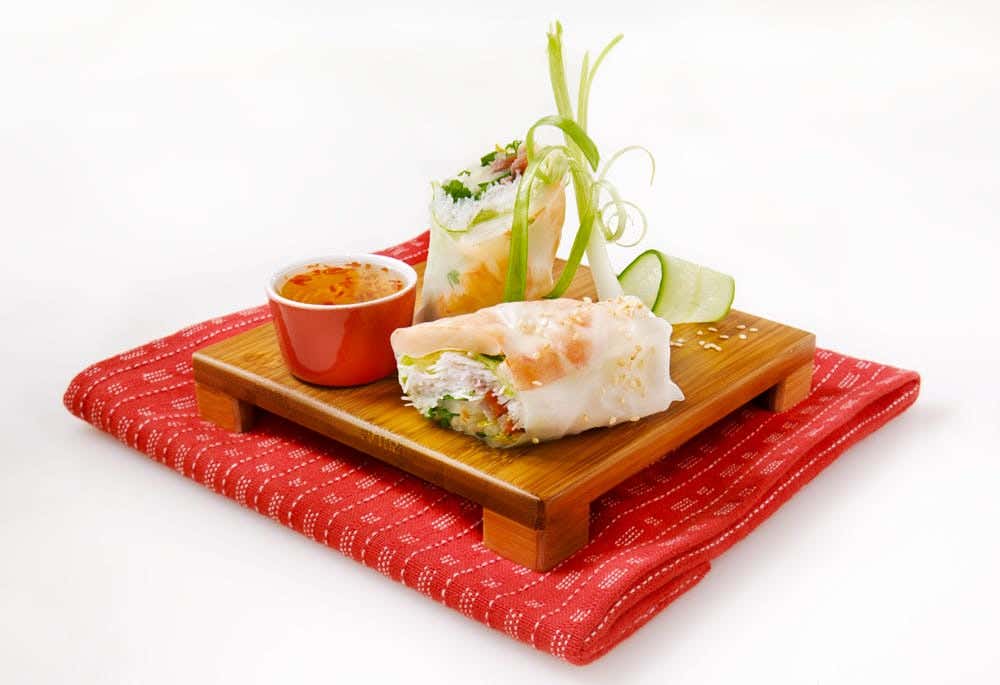 Spring Rolls
Preparation 25 minutes
Cooking time 10 minutes
Servings 12
Available

Online

Available

In store
This cuvée won over the hearts of Quebec consumers, who gave it 4.8 out of 5 thanks to the perfect balance between its fruity flavours and its remarkable freshness. Made entirely from Pinot Noir, its pretty pink-tinted colour reveals a fine and sophisticated effervescence. Floral notes mingle with strawberry, citrus and almond flavours. You can add it to this rhubarb cocktail to impress your guests while welcoming the arrival of spring.
To stay in the spirit of the season, the Écusson rosé can be served from the aperitif - with canapés, seafood starters - to desserts with a focus on red fruits. Why not start the evening with this shrimp cocktail?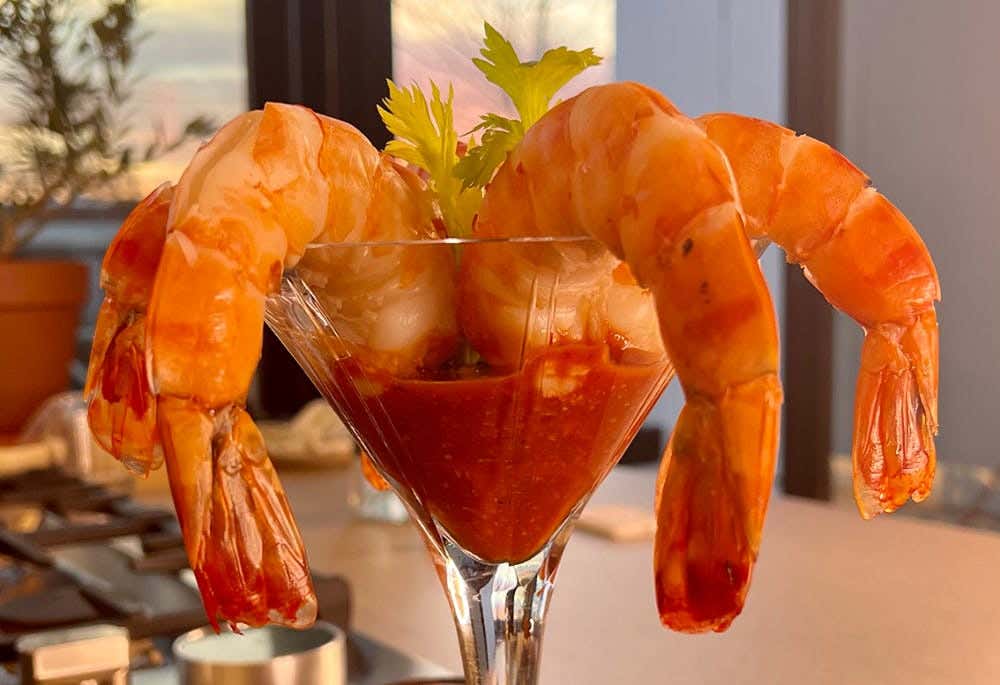 Shrimp Cocktail
Preparation 15 minutes
Cooking time 30 minutes
Servings 1
Available

Online

Available

In store
Made exclusively from Chardonnay, this cuvée highlights the natural elegance of this noble grape variety. Fresh and floral, its fine bubbles accentuate its brioche and fruity profile. This distinguished wine lends itself equally well to the elaboration of this very classy cocktail or as an aperitif, to accompany cheese gougères or this recipe for crab cakes.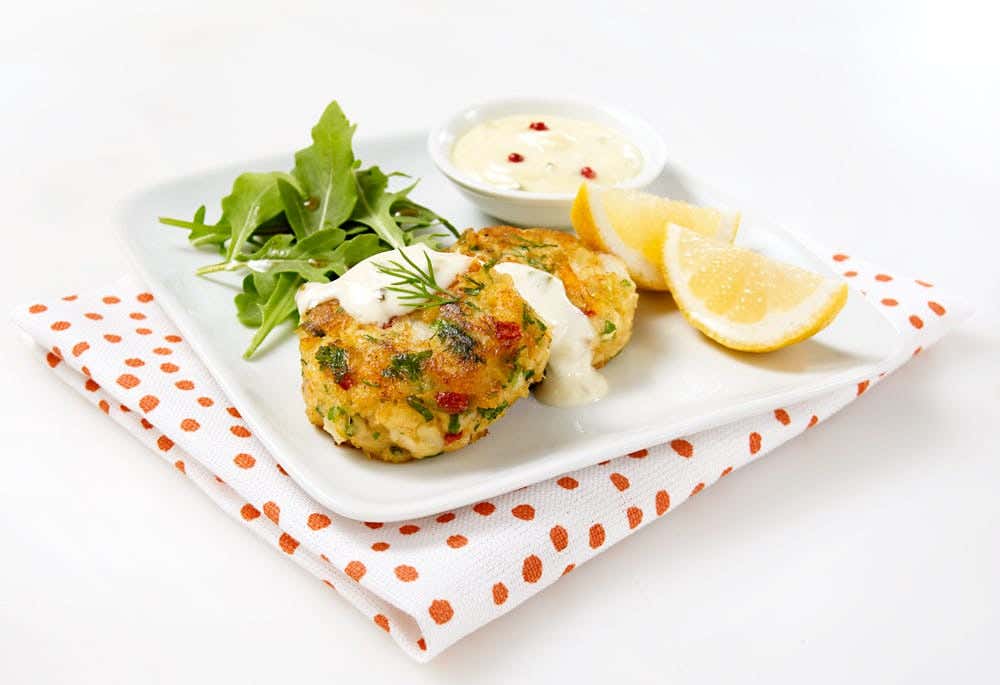 Crab cakes
Preparation 15 minutes
Cooking time 15 à 20 minutes
Servings 4
Bernard Massard Chardonnay Brut Sparkling wine

|

750 ml

Luxembourg

,

Moselle

Available

Online

Available

In store