Joel Gott was born into a family of Californian winemakers. His parents founded the Montevina estate in Amador County in the 1970s. After high school, he went to work for Kenwood in Sonoma Valley. But rather than follow his family's path, Joel Gott first established himself in the restaurant business.
In the 1990s, he and his brother Duncan bought a small business in Calistoga, in the heart of Napa Valley. The Palisades Market was a great success under the Gott brothers' leadership, offering not only prepared foods, but also a selection of carefully chosen fine wines. This experience led Joel to reflect on the factors that make a wine successful, particularly the combination of quality and reasonable price.
Modest beginnings, immediate success
With this equation in mind, he purchased grapes from a family friend with the intention of launching his own wine. With the help of his wife Sarah, a graduate of UC Davis' Department of Viticulture and Enology, he produced his first wine from Amador County Zinfandel. It was 1996, and without knowing it, they had just launched the fabulous story of the Joel Gott range.
Praised by the Wine Spectator, the Wine Advocate and the New York Times, the first wines were a great success. Encouraged by this response, Joel decided to produce new wines from different varieties and from the many vineyards in California, Oregon and Washington. The range grew, but the objective remained the same: to offer quality wines that highlight the characteristics of each grape variety, always at affordable prices.
Joel Gott Wines is involved in philanthropic campaigns in the United States, notably through a partnership with the Feeding America Foundation. The company has also committed to donating $5,000 to the Banques alimentaires du Québec (BAQ), a gesture of solidarity that supports the SAQ's long-standing commitment to this issue. With Joel Gott wines, you are raising a glass to a good cause!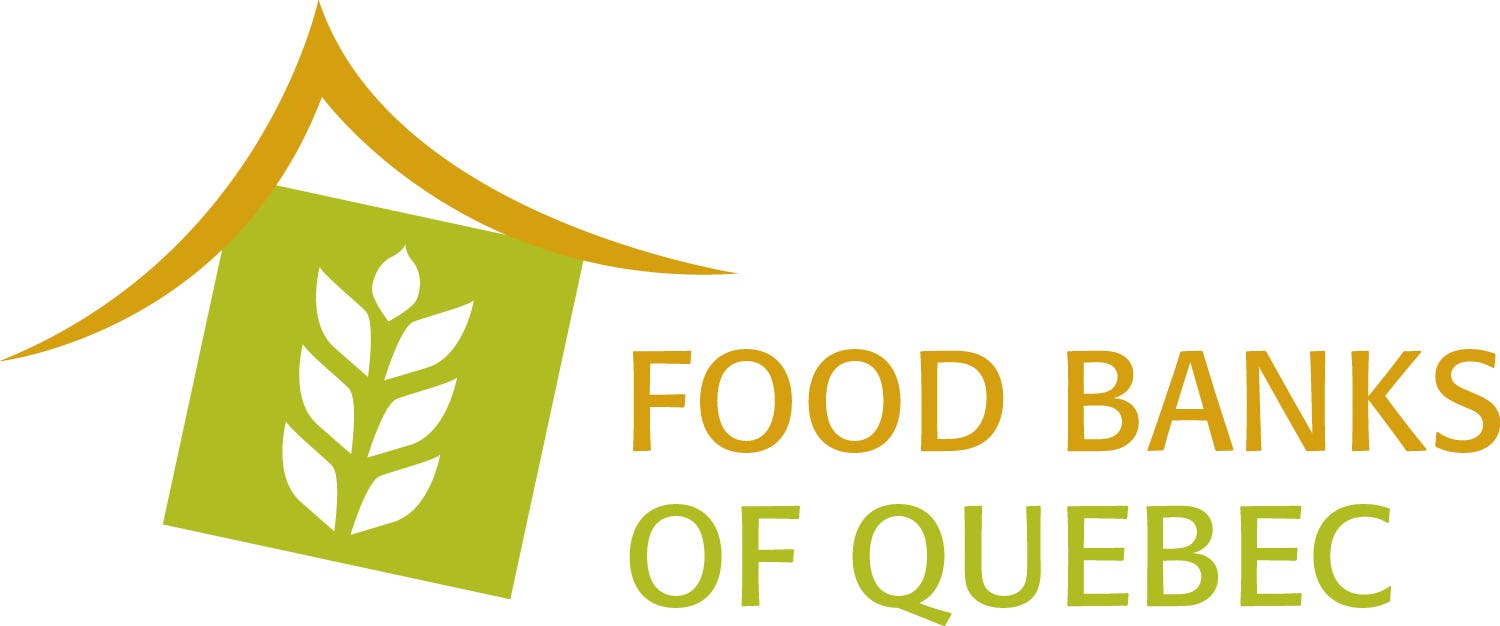 Gourmet food and good wine
Joel Gott's interest in the restaurant business and good food did not end with the launch of the wine line that bears his name. When Joel noticed that Taylor's Refresher, a historic burger stand in St. Helena was available in the late 90s, he decided to take it over. Now renamed Gott's Roadside, the restaurant features updated American eatery classics and a showcase for local produce. On the menu, you'll find a BLT with heirloom tomatoes, a grilled Ahi tuna burger and a menu of microbrewery beers. Food & Wine magazine calls the transformation "an idealized version of the American roadside stand" and the James Beard Foundation has named it an "American Classic", awarded to iconic restaurants and bars across the country.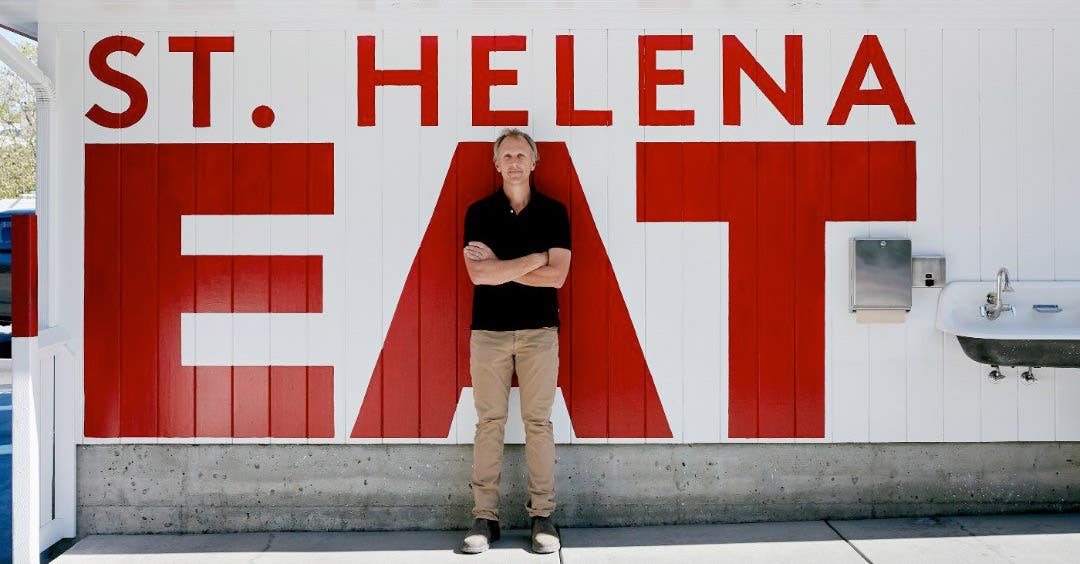 Joel and Sarah's latest project is the restoration of another historic St. Helena landmark, a... gas station! Now transformed into a convenience store called The Station, customers can grab a bite to go from a menu that once again puts fine produce and local suppliers in the spotlight.

With this taste for the good stuff, it's no surprise that Joel Gott wines are the ultimate gourmet wines!

Enjoy the versatility of Joel Gott wines to accompany your best seasonal recipes
This Cabernet Sauvignon reflects the different regions of California where the grapes originate. Fermented and matured individually for 18 months, the components are then blended to produce an elegant and balanced wine. With roasted notes, black fruits and hints of vanilla, it is ideal with grilled red meats, such as this lamb kebab recipe.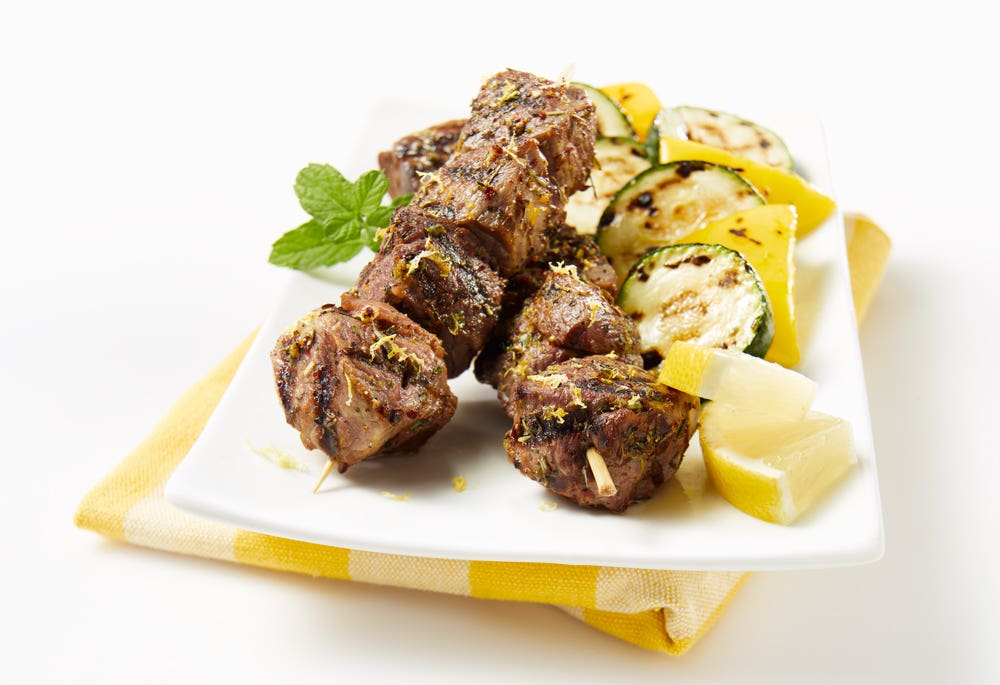 Barbecued lamb brochettes with lemon and garlic
Preparation 10 minutes
Cooking time 8 to 10 minutes
Servings 4
Joel Gott 815 California 2021 Red wine

|

750 ml

United States

,

California

Available

Online

Available

In store
Joel Gott

Sauvignon Blanc Californie
With its honeydew melon, peach and citrus aromas, this sauvignon offers a synthesis of some of California's finest vineyards: Sonoma, Lake County, Lodi, Monterey and Santa Barbara. After a long fermentation at low temperature, the wine is aged in stainless steel tanks to preserve its bright fruit and refreshing acidity. Serve with your best fish and seafood recipes, like these shrimp and scallop skewers.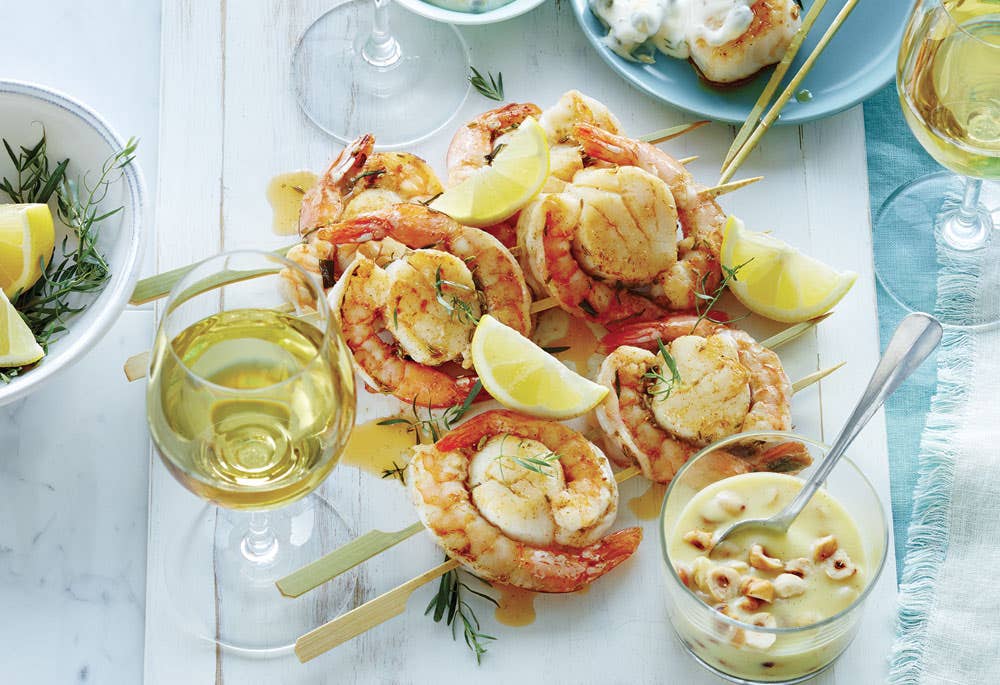 Seafood brochettes
Preparation 5 minutes
Cooking time 6 minutes
Servings 8
Available

Online

Available

In store
Joel Gott

Pinot Noir Californie
Made from grapes grown in Monterey that enjoy the ocean breezes and Santa Barbara that are bathed in sunshine and morning mists, this Pinot Noir has a modern, charming style. Aged partly in new French oak (20%) and one to three years old barrels (30%), it has notes of candied cherry, pomegranate, spice and vanilla.
Flank-steak roll-ups
Preparation 20 minutes
Cooking time 20 minutes
Srvings 4
Joel Gott Pinot Noir California 2021 Red wine

|

750 ml

United States

,

California

Available

Online

Available

In store
The cool climate of Oregon's Willamette Valley is particularly well suited to growing Pinot Gris. Aged only in stainless steel tanks, its pear, lime, and orchard blossom aromas evolve into fine tropical notes that culminate in a long finish. For a perfect seasonal pairing, serve it with this lobster recipe.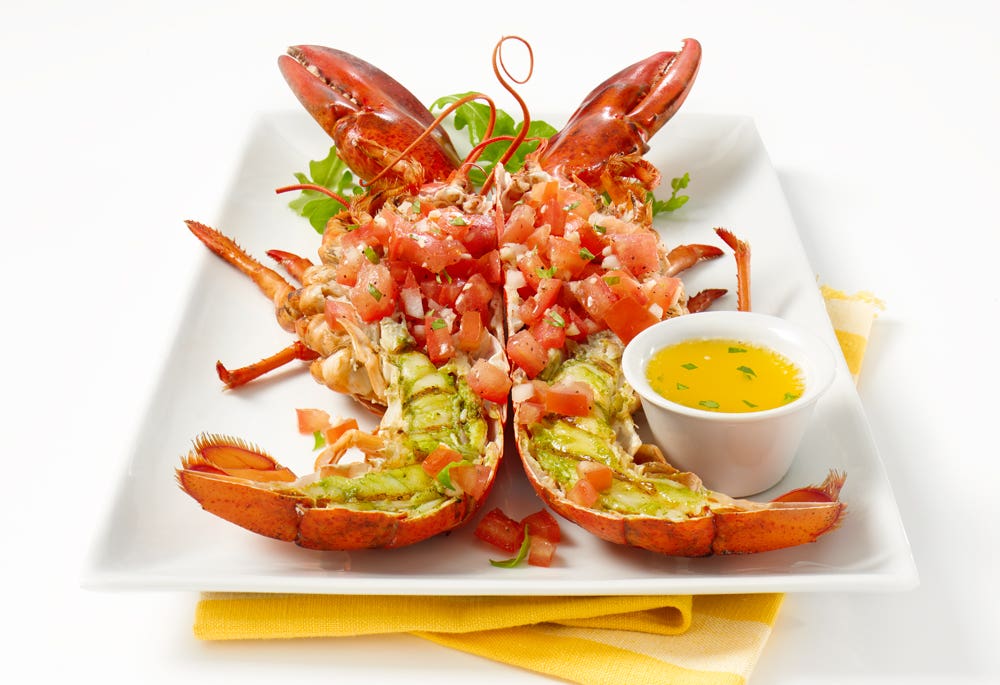 Grilled lobster à l'italienne
Preparation 30 minutes
Cooking time 10 minutes
Servings 4
Joel Gott Pinot Gris 2021 White wine

|

750 ml

United States

,

Oregon

Not available

Online

Available

In store
Joel Gott

Unoaked Chardonnay
This Chardonnay comes from a mosaic of Californian vineyards that contribute to its complexity. Unoaked, the wine is round and very aromatic with flavours of peach, melon, nectarine and Golden apple. It will complement sunny dishes such as seafood entrees, spring rolls or salad meals like this California Salmon Salad.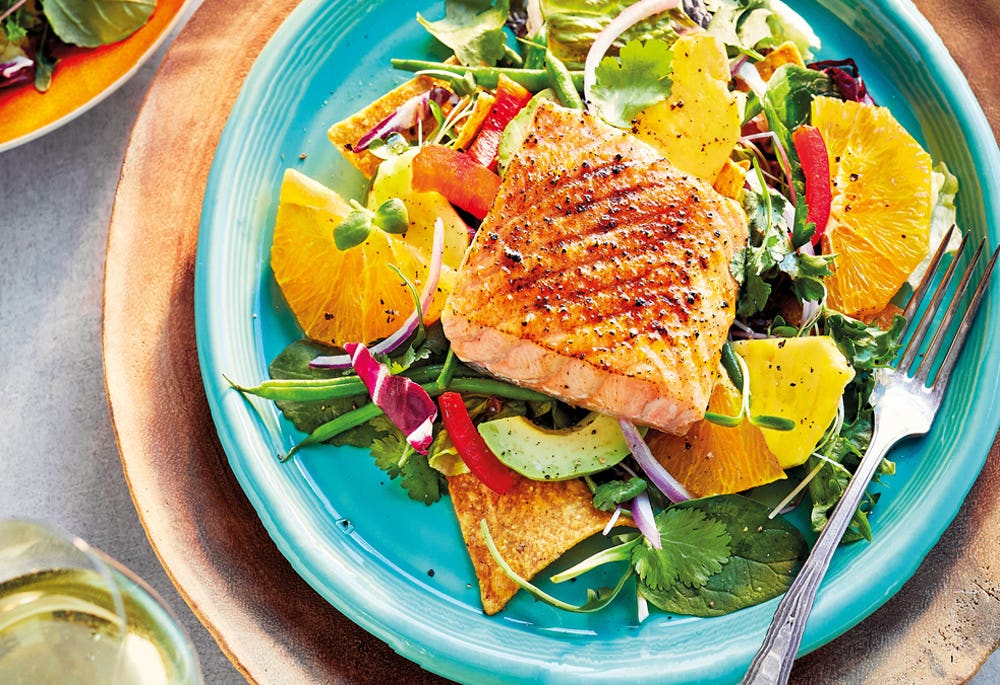 California salad with salmon
Preparation 20 minutes
Cooking time 4 minutes
Servings 4
Joel Gott Unoaked Chardonnay 2021 White wine

|

750 ml

United States

,

California

Available

Online

Available

In store
A blend of Cabernet Sauvignon, Merlot, Alicante Bouschet and Petite Sirah, this wine offers mocha, spice and cherry aromas draped in silky tannins. Its spicy and roasted bouquet perfectly matches grilled red meats. It's time to fire up the grill and prepare this recipe for lightly spiced ribeye.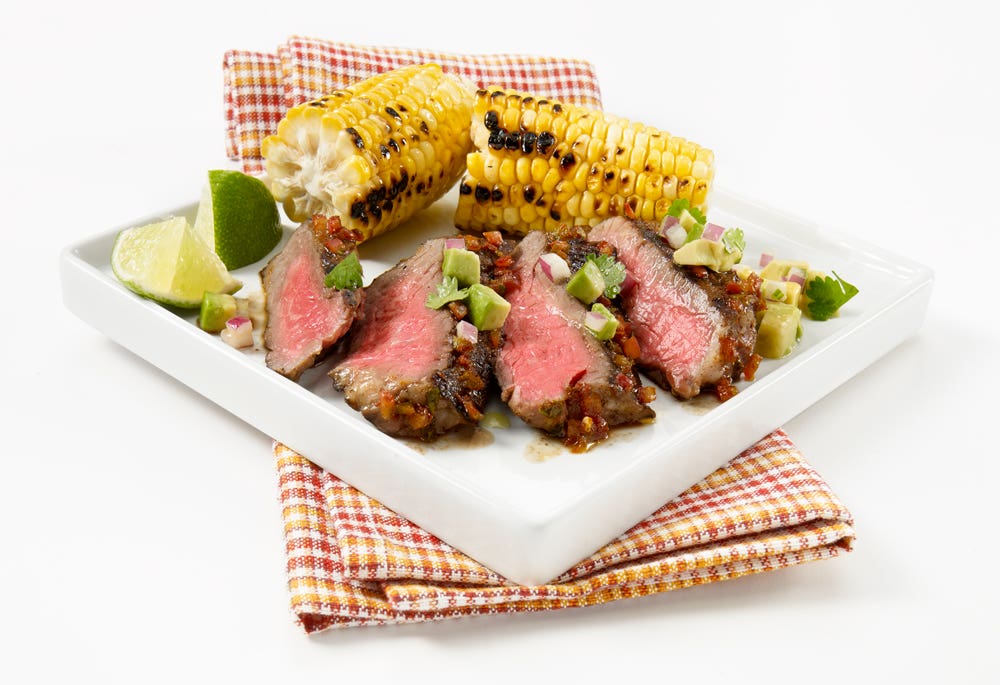 Santa Fe rib-eye steak (on the barbecue)
Préparation 15 minutes
Cuisson 10 à 12 minutes
Portion 4
Joel Gott Palisades Red wine

|

750 ml

United States

,

California

Not available

Online

Available

In store