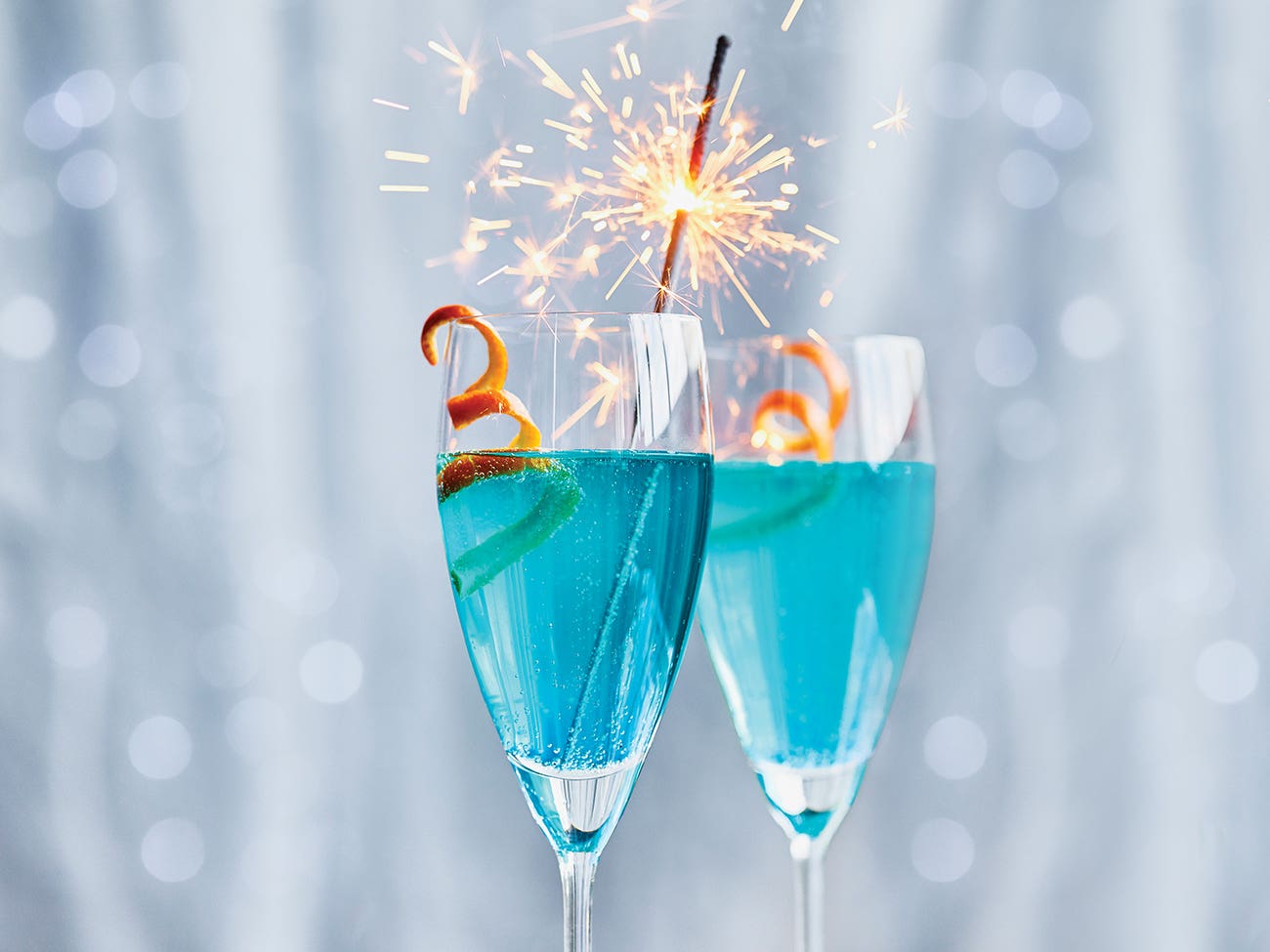 Midnight bubbles
Cocktails that pop
Sparkling wine is your best ally when it comes to creating festive and chic cocktails. By mixing it with a neutral spirit, such as vodka, you get a million and one possibilities! Feel like a more gourmet cocktail? Try rimming your glass with large sugar crystals and topping your drink with a scoop of sorbet. Or, create a Christmassy cocktail by combining bubbly with cranberry juice and citrus liqueur.
Brilliant blue
Citrus liqueur, like blue curaçao, is a home-bar must that's sure to impress your guests! Its hypnotizing colour is reminiscent of the turquoise Caribbean Sea, while its refreshing taste transports you to the Islands. Pour yourself a drink and trade in the winter blues for tropical blue deliciousness! Versatile, this liqueur pairs nicely with sparkling wine (like in our Midnight Bubbles recipe), or with other base spirits, such as vodka, gin, tequila, or rum.
Distillerie Puyjalon Niapiskau Premium Vodka

|

750 ml

Canada

,

Quebec

Available

Online

Available

In store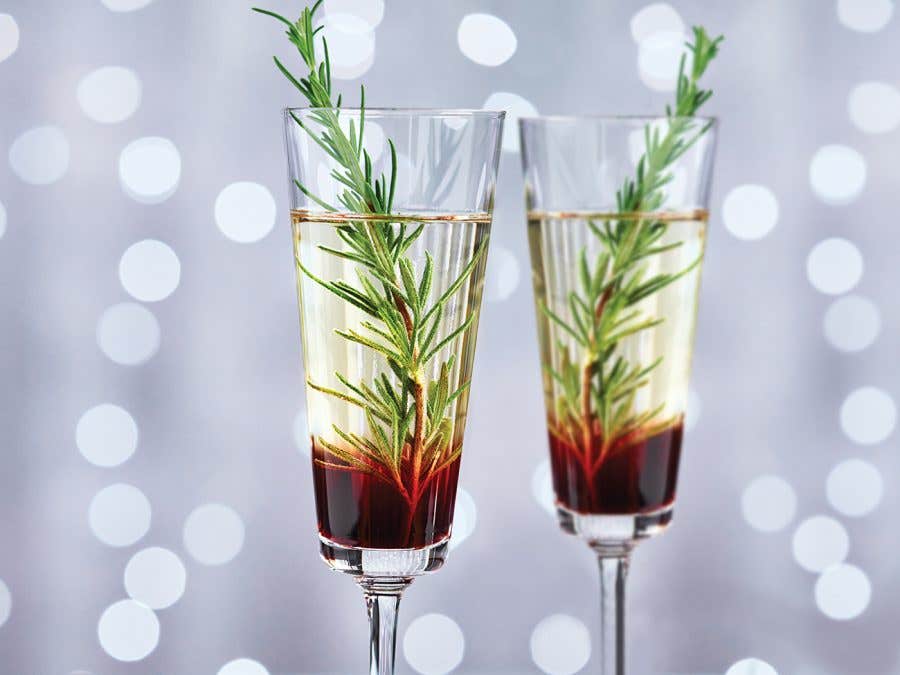 Star-studded Kir
A luxurious liqueur
Blackcurrant liqueur (also called crème de cassis) is widely known for its indissociable alliance with white wine. Together, these two ingredients make for an iconic cocktail known as the Kir. However, blackcurrant liqueur is also great in a wide variety of other cocktails, including those made with spirits. For a quick go-to cocktail, combine blackcurrant liqueur with vodka and an acidic fruit juice (lemon, grapefruit, cranberry, etc.). Celebrating a special occasion? Opt for a classic Kir Royal made with Champagne or sparkling wine instead of white wine.
Crazy for cider
Quebec cider is a deliciously unique product we can definitely be proud of! It's practical: it keeps in the cellar for about five years, and once opened it can be stored in the fridge for several weeks. It's also delicious: its all-natural apple aromas mingle with spices like cinnamon and ginger—flavours that are heightened when you warm the cider up, which makes for the perfect drink to cosy up with during the cold winter months!
Monna & Filles Crème de Cassis Fruit beverage (blackcurrant)

|

375 ml

Canada

,

Quebec

Available

Online

Available

In store
Cranberry-lime-rum punch
Popular punch
A party staple if ever there was one, punch is the perfect drink to offer your guests this holiday season. For a more modern twist to an age-old classic, make your punch in a pretty pitcher rather than a punch bowl, and serve it in elegant margarita glasses. You can even garnish your glasses ahead of time with lime wedges or fresh cranberries.
Very versatile
Don't have all the ingredients on hand to whip up a delicious punch? Just improvise! With a solid splash of rum, most fruit juices, whether fresh or store-bought, make for a yummy drink! Have a can of coconut milk in your pantry? Use it in lieu of juice, add a handful of exotic fruit (starfruit, mango, pineapple), and you've got yourself a tropical paradise punch!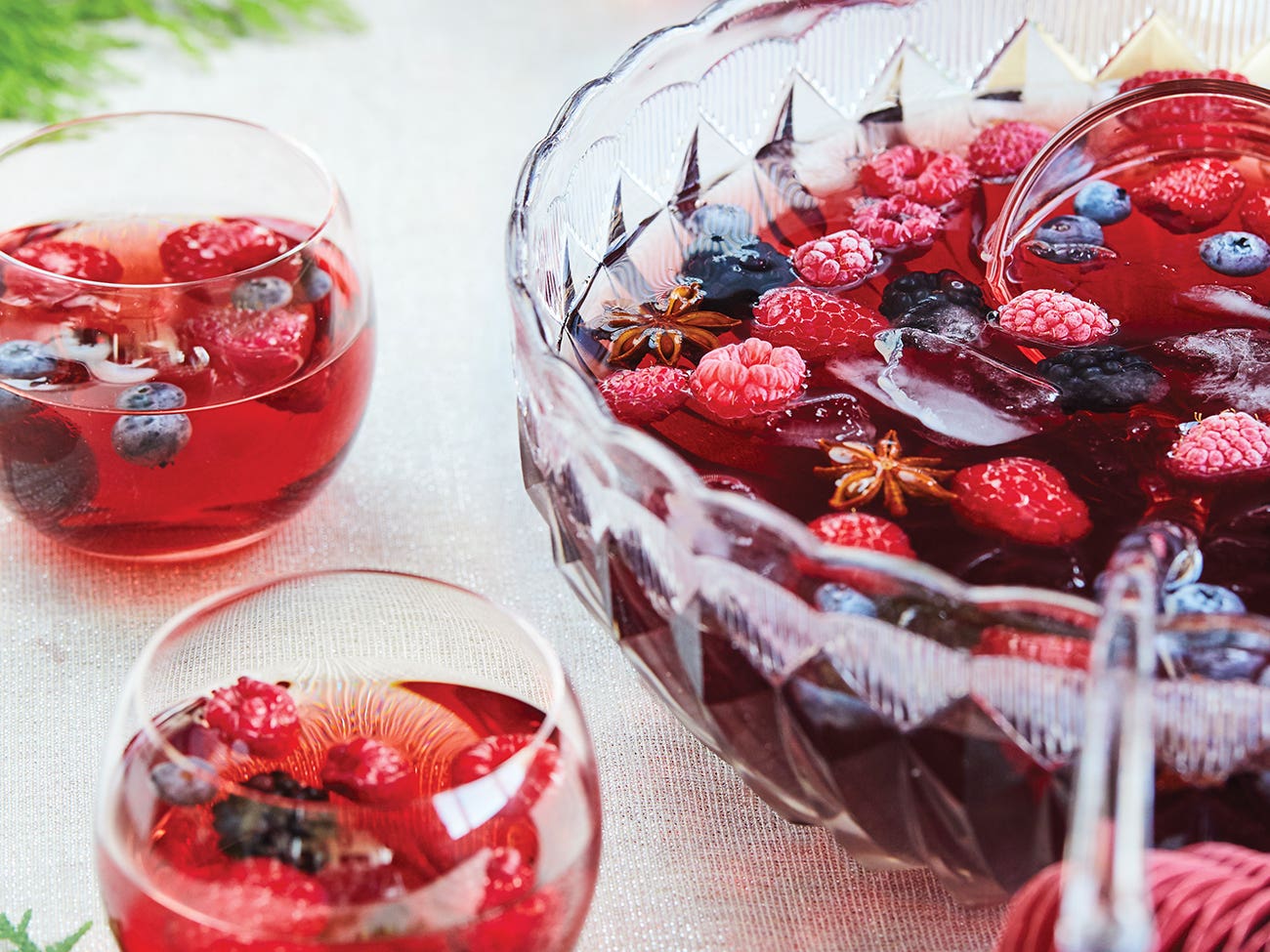 Shooting Star, punch version
Party… with a punch!
Want to wow your guests? Kick off the festivities by serving our Shooting Star punch! Made with gin and ice cider, a handful of berries, and a splash of delicate white cranberry juice, this punch is big on flavour and style! The detail that makes all the difference? Infusing the mixture with star anise — which adds depth of flavour. You can use fresh herbs for your brew, or opt for your favourite ready-to-drink tea bags.
Photos: Ariel Tarr
Illustration: Valérie Bertrand