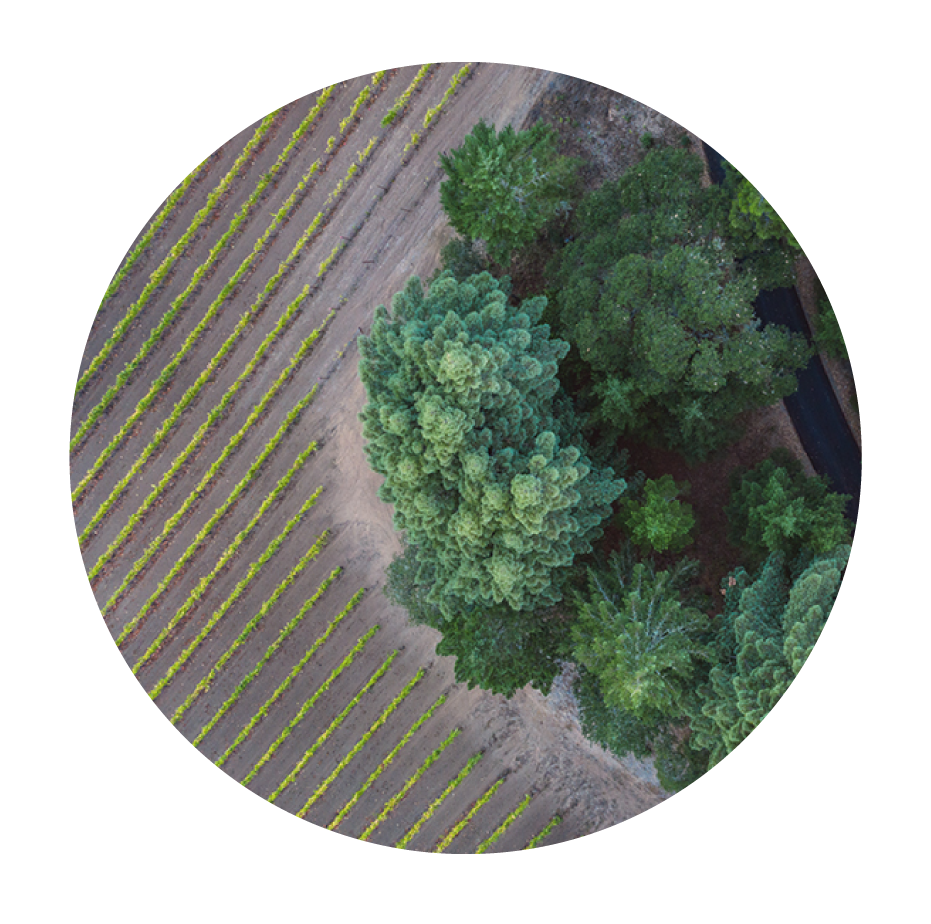 WELCOME TO THE GOLDEN STATE OF DISCOVERY
California: Golden and green
The world of wine is vast, and to see big industry players stand out in important roles such as eco-responsibility is a wonderful feeling. California is the perfect case in point, expressing great love and respect for nature, with a notable desire to let it express itself freely through its fruits.
Welcome to the Golden State of wine, featuring one of its star sub-regions: Sonoma County.
The grass is actually greener
What other region could brag about the fact that four out of five bottles come from a sustainable-certified producer? An incredible feat that California owes not only to its exceptional environment, but also to the care of its craftsmen, who are definitely at the forefront in terms of eco-responsibility. Well beyond the viticulture itself, the efforts put in place also target water and waste management, energy savings, the respect of the fauna and the ecosystem, right down to the supply chain. They are rolling up their sleeves on all fronts!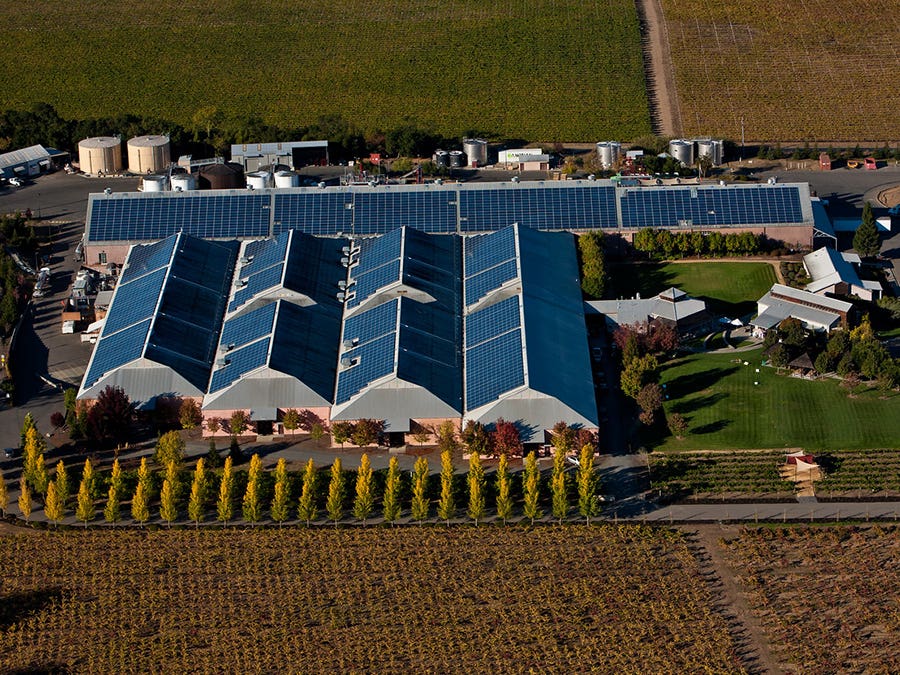 Family business
Of all the regions in California, Sonoma County is set apart by the fact that 83% of its vineyards are family owned. A fact that no doubt influences the quality of the wines produced since this business model, for the most part on a human scale, promotes more detailed-oriented work by supervising all development stages from field to glass.
An enviable location
Bounded to the east by a mountain range offering various altitudes, Sonoma County is also 96 kilometers of coastline bordering the Pacific Ocean, which is influenced by the Humboldt Current (cold current coming from Antarctica). This allows the vineyards located further west to enjoy fresh sea air laden with humidity. A major advantage in a region as sunny as California, allowing for more harmonious maturity and finesse to varieties such as Pinot Noir and Chardonnay.
But when you step inland, the climate changes and reaches out to grape varieties that require more heat to flourish, like Bordeaux's Cabernet Sauvignon and Merlot. But again, over a few kilometers, the same grape variety can express itself in a completely different way, which multiplies the different styles to discover.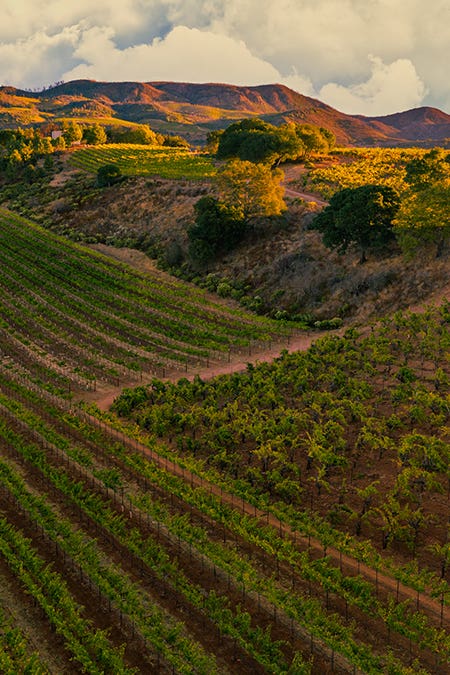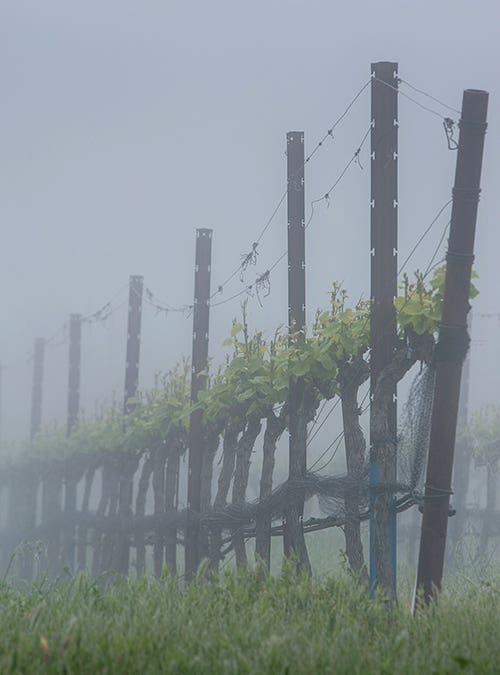 A mosaic of terroirs
In addition to the array of climates, there is another major advantage to the region: the great diversity of its soils. Geologists have even claimed that there are more soil types in Sonoma County than in all of California! Granite, chalk, volcanic sediments… No less than 18 AVA (American Viticultural Area) will guide enthusiasts in their quest for discovery.
Open your heart to elegant Pinots from the Sonoma Coast, tasty Zinfandels from Dry Creek Valley or powerful Cabernet Sauvignons from Chalk Hill, to name a few. Add to that more than sixty grape varieties, and it's just impossible to get bored.

While the wine offering is incredibly diverse, one thing unites all styles: the aromatic expression of the varietals grown, enhanced by such a sunny environment. This positions California as a golden region for wine and food pairings, featuring flavourful and inventive dishes.
Its Chardonnays are wonderful matches to fusion cuisine with Asian flavours. Like this Salmon curry with coconut milk, or this Chicken satay with peanut sauce.
You prefer reds? A mouth-filling Pinot Noir will be delightful with these Duck confit and fig bites. If your barbecue is calling, nothing will beat a delicious steak with an opulent Cabernet Sauvignon cuvée. This tasty Flank steak with red wine, peppercorn and cumin is what pairing dreams are made of.
The world of California wine awaits
Explore California's star grape varieties, from Merlot to Chardonnay to Cabernet Sauvignon and many more.
Cheers and bon appétit!

Bien que l'éventail de vin qu'elle offre soit si varié, un point commun demeure : l'expression aromatique des cépages qui y sont cultivés, magnifiée par un environnement ensoleillé. Ce qui en fait une région de choix pour des accords avec des plats savoureux et éclatés.
Ses chardonnays feront des merveilles avec la cuisine fusion aux saveurs asiatiques. Pensons notamment à ce cari de saumon au lait de coco ou ce satay de poulet sauce aux arachides.
Amateur de rouge ? Un pinot noir gourmand sera exquis avec ces bouchées de confit de canard et de figues. Fervent du grill ? Rien de mieux qu'un accord entre un plat carné et une opulente cuvée de cabernet-sauvignon. Gageons que vous ne pourrez résister à l'accord sublime que propose cette bavette de bœuf au vin rouge, poivre et cumin.
Bonne dégustation!