From there, we cross the Cantabrian Mountains which influence the terroir, and whose foothills will help to offer the vines a variety of exposures and altitudes. Welcome to Rioja, a magnificent region whose wine mosaic has something to seduce the most demanding wine lovers.
Rioja DOC: First Spanish appellation
Its name sounds familiar, of course. Rioja wines stand out and defend their identity by taking the name of the place where it has been produced since 1925, thus becoming the very first DO in the country. But did you know that the appellation is also the first to reach the highest point in the quality hierarchy of Spanish wines? Even more prestigious than the DO, the DOC (obtained in 1991) reflects the longer reputation and qualitative stability over time. And despite this remarkable aura, Rioja wines offer a range of styles that remain absolutely affordable. Which is great for all those in search of great finds!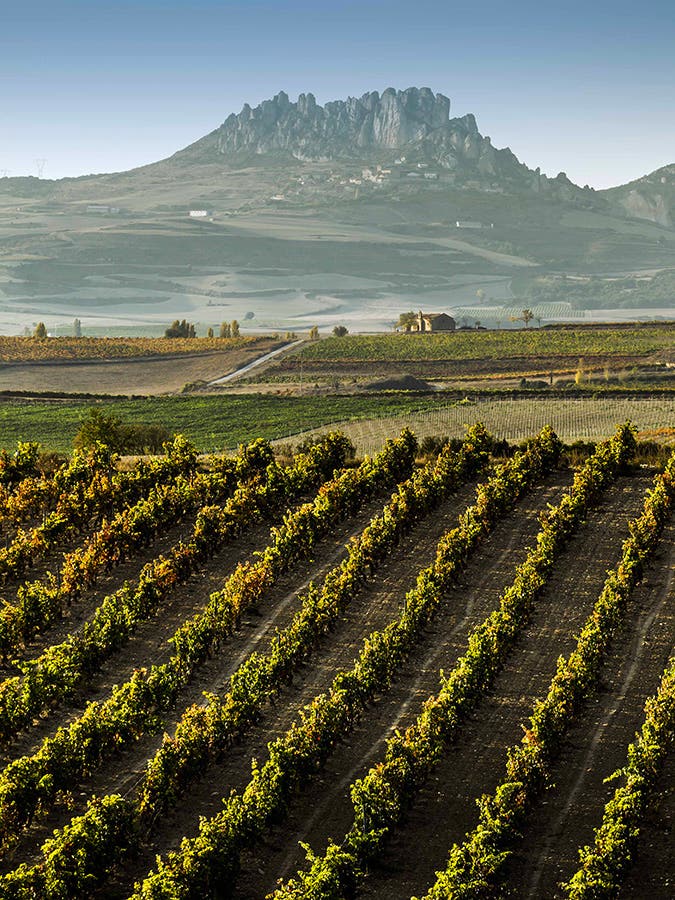 Exceptional terroirs
It must be said that its environment, which combines various types of soil and maritime influences, contributes to this rich identity. Further north, the Cantabrian Mountains protect it from the humidity-laden clouds coming from the Atlantic, but allow more temperate air masses to slip through it. Consequently, the vineyards of the Rioja Alta sub-region, the most discussed here, will be tinged with welcome freshness. Conversely, in the south, it will be the influence of the Mediterranean which, coupled with a lower altitude, will provide more warmth to the vineyards of the Rioja Orientale sub-region. The beauty in all of this? The opportunity to showcase Spain's noble grape, Tempranillo, which will display so many personalities, or to bring to the forefront other varieties such as Grenache and Carignan, also acclimatized to these environmental variabilities.
Powerful reds? Yes… but there's much more!
If the region has long been known for powerful and woody red wines, there is much more to discover. The trend of recent years and the arrival of young dynamic producers have shaped the portrait of the current offer. Organic production, as well as profiles focused much more on varietal expression, enrich the scene and further confirm the wine-growing potential of the region.
Unbeatable versatility for your pairings at the dinner table
Because Rioja is not just about Tempranillo! Would you like an invigorating white for aperitifs, shellfish and seafood? The Viura varietal, when it's unwooded, is very suitable.
Fall under the charm of Ijalba Genoli with fried calamari, and you'll be won over. A white for pasta in sauce or grilled poultry? Ontanon's Vetiver is well rounded, delicately woody, and will seduce with its more exotic fruit flavours.
Available

Online

Available

In store

Bodegas Ontanon Vetiver Rioja 2020 White wine

|

750 ml

Spain

,

Vallée de l'Ebre

Available

Online

Available

In store
As for reds, the Grenache from La Maldita is quite surprising. A third of the cuvée is aged in oak, which will give it a delicate spicy touch, but the rest transmits a delicious fruitiness with perfect balance. Perfect with an improvised mixed grill or a juicy homemade burger ... and what about the price! Hard to beat.
Get ready to be titillated by this Tempranillo, Graciano and Grenache blend of Olivier Rivière's Rayos Uva, which is more airy. Fruit, fruit, fruit ... and those floral and spicy touches that you will want to savour with big gulps. Fancy a pure Tempranillo? The one from Moraza will quench your thirst with this cuvée, part of which has benefited from carbonic maceration, the whole having fermented in concrete vats under the action of indigenous yeasts. Beautiful examples of the elegance of Rioja Alta wines!
La Maldita Rioja 2021 Red wine

|

750 ml

Spain

,

Vallée de l'Ebre

Available

Online

Available

In store

Olivier Rivière Rayos Uva Rioja 2020 Red wine

|

750 ml

Spain

,

Vallée de l'Ebre

Available

Online

Available

In store
Moraza Rioja Alta 2021 Red wine

|

750 ml

Spain

,

Vallée de l'Ebre

Available

Online

Available

In store
An enduring tradition: The oak barrel
If Rioja has been able to diversify its wine profiles, the fact remains that the region continues to privilege barrel aging for several cuvées, especially in the more upscale versions which have the necessary texture to stand up to the woody touch, without getting lost in it. This process is truly an art, which must be perceived as a studied accompaniment in the maturation of the wines, and obviously begins with a harvest of the best quality.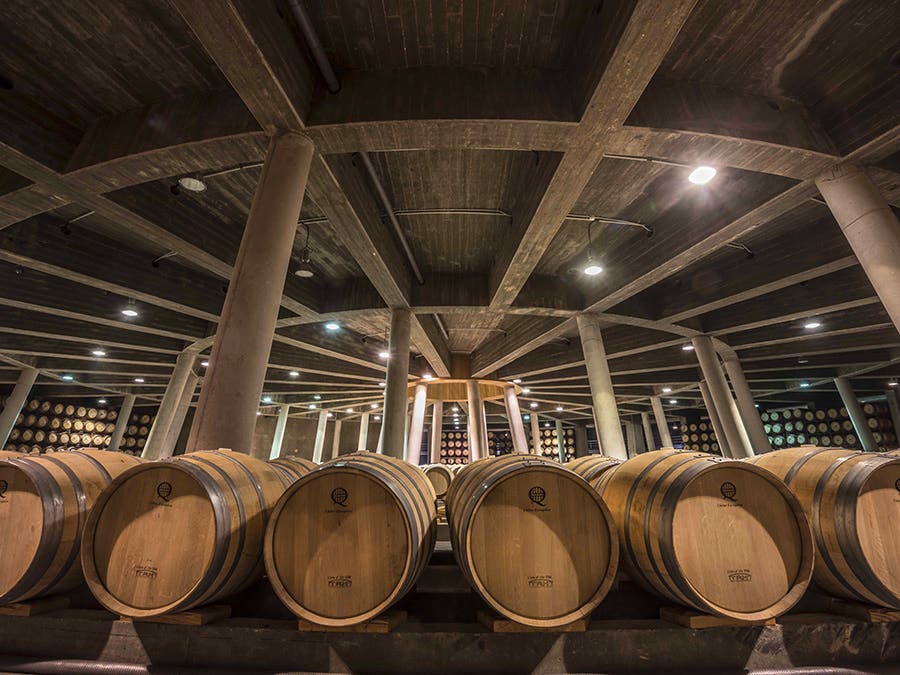 And the informed amateur will be able to identify these wines easily, thanks to the regulations surrounding their production: If the simple Rioja (or "Cosecha") will only last a few months in cask, and it will not be compulsory, the Riojas "Crianza" will make at least one year, just like the Rioja Reserva, which will have to remain at least 3 years in cask and in bottles before being marketed, while the Rioja "Gran Reserva" will spend at least two years in casks, and can only be sold after five years following the vintage. And the beauty of it, as Spanish wines remain truly affordable in terms of cost, is that you can get these latter types of wines at great prices.
Do you feel like trying one of those wines with strong woody accents? Set your sights on the Marqués de Cáceres Excellens, or even on the Faustino I, a wine that has already had more than a decade under its label. A real pleasure with a nice piece of grilled red meat topped with a wild mushroom sauce!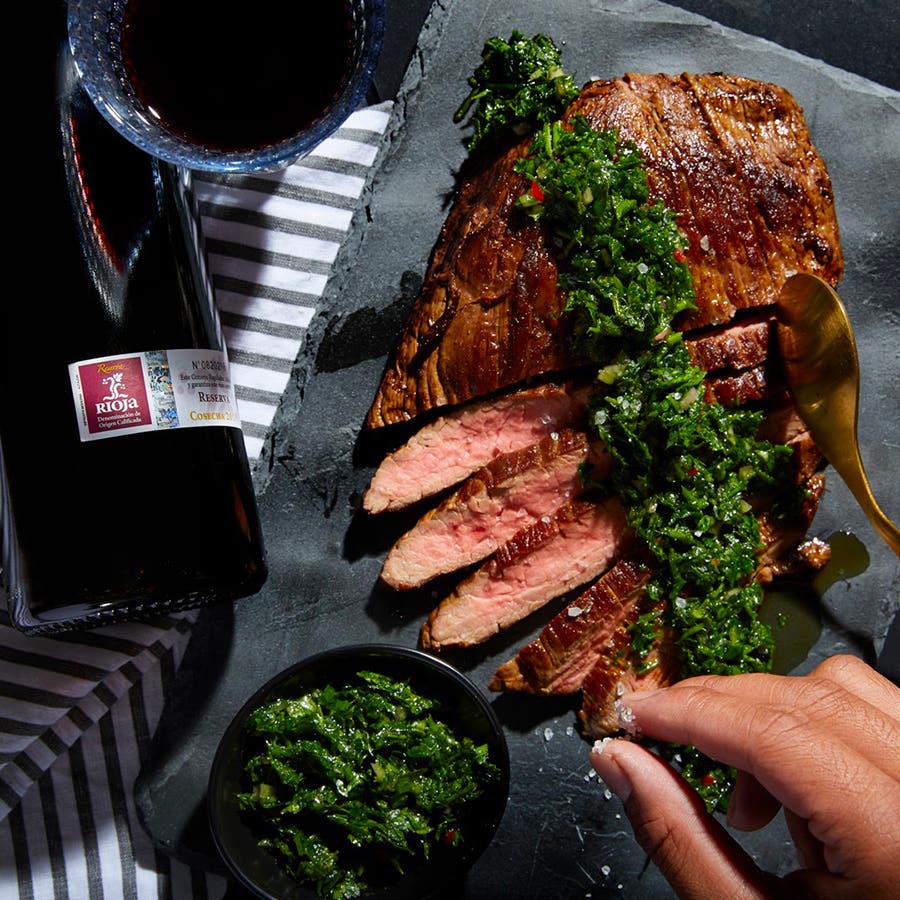 Available

Online

Available

In store

Faustino I Rioja Gran Reserva 2011 Red wine

|

750 ml

Spain

,

Vallée de l'Ebre

Available

Online

Available

In store
Other great finds in the region:
Available

Online

Available

In store

CVNE Vina Real Rioja Crianza 2019 Red wine

|

750 ml

Spain

,

Vallée de l'Ebre

Available

Online

Available

In store
Bordon Rioja Reserva 2017 Red wine

|

750 ml

Spain

,

Vallée de l'Ebre

Available

Online

Available

In store

Available

Online

Available

In store
Available

Online

Available

In store
In collaboration with Rioja Canada