Sparkling wines are always the right choice for grand occasions and special moments. This year, why not surprise your guests by serving something rosy? Of impeccable quality, just like their golden counterparts, bubbly rosés are a guaranteed hit! Not only do they add a touch of colour to any table, they match effortlessly with even the finest dishes. Here are three exceptional bottles from some of the world's leading producers and three recipe suggestions to make your cocktail or dinner party unforgettable.
Veuve Clicquot Rosé: classic elegance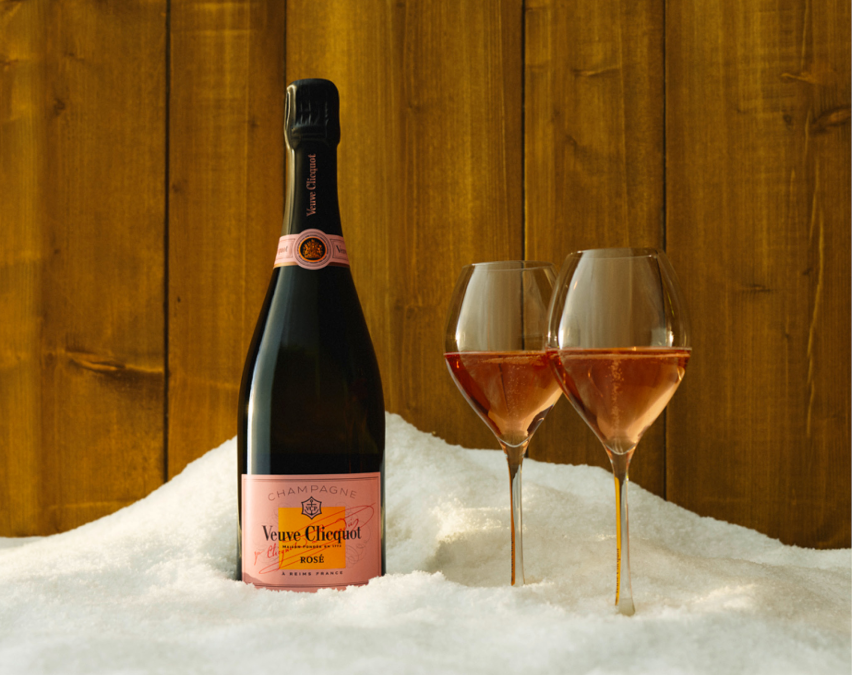 Rosé champagnes have never been more popular. But what may seem like a trend is actually part of the history of champagnes and sparkling wines. Madame Clicquot, the visionary behind Veuve Clicquot champagne, released the very first rosé champagne back in 1818! Thanks to her audacity and creativity, the grand dame took the reins of her maison de champagne after he husband's death and revolutionized the craft. Today, Veuve Clicquot is among the world's finest champagnes, and the rosé is no exception.
Vibrant and silky, Veuve Clicquot Rosé is based on the traditional Brut Carte Jaune recipe combined with a blend of meunier and chardonnay dominated by pinot noir. Its charming coppery colour and deliciously fruity notes with hints of biscuit serve to highlight the wine's elegance. Serving it with fish or fresh cheese will reveal all its finesse, so these smoked sturgeon and cream cheese canapés are a befitting choice.
Available

Online

Available

In store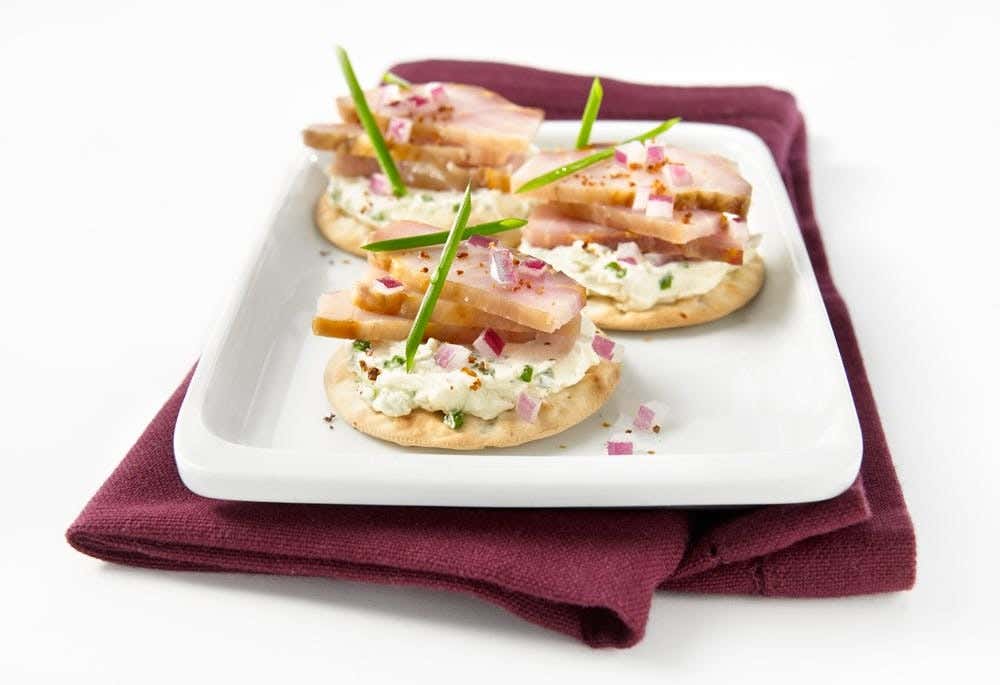 Smoked sturgeon and cream cheese canapés
Preparation 10 minutes
Cooking time none
Servings 12 bites
Moët & Chandon Rosé Impérial : Finesse and complexity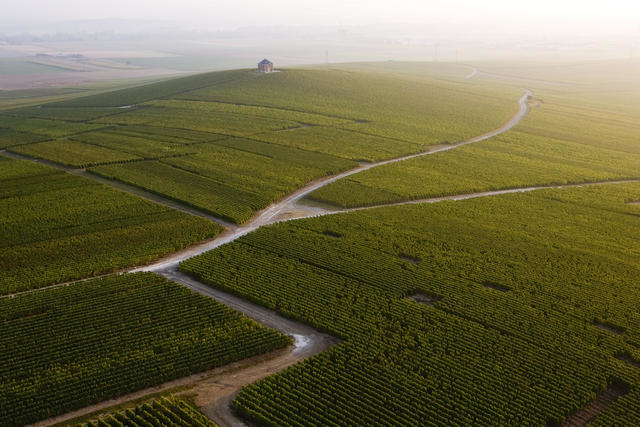 Moët & Chandon has built a world-class reputation. In addition to being among the oldest champagne houses, it is also one of the largest in terms of acreage and production. For over 275 years, its artisans have relied on know-how and experience to create outstanding champagnes.
Rosé Impérial Brut's elegantly light and rosy hue throws specks of amber. It is an explosion of gourmand aromas of red berries, rose petals and delicate peppery notes. This very fine dry champagne finishes on a lively note. Its complexity and refreshing acidity pair well with many dishes, like these goat cheese and caramelized onion canapés that are sure to charm your guests.
Available

Online

Available

In store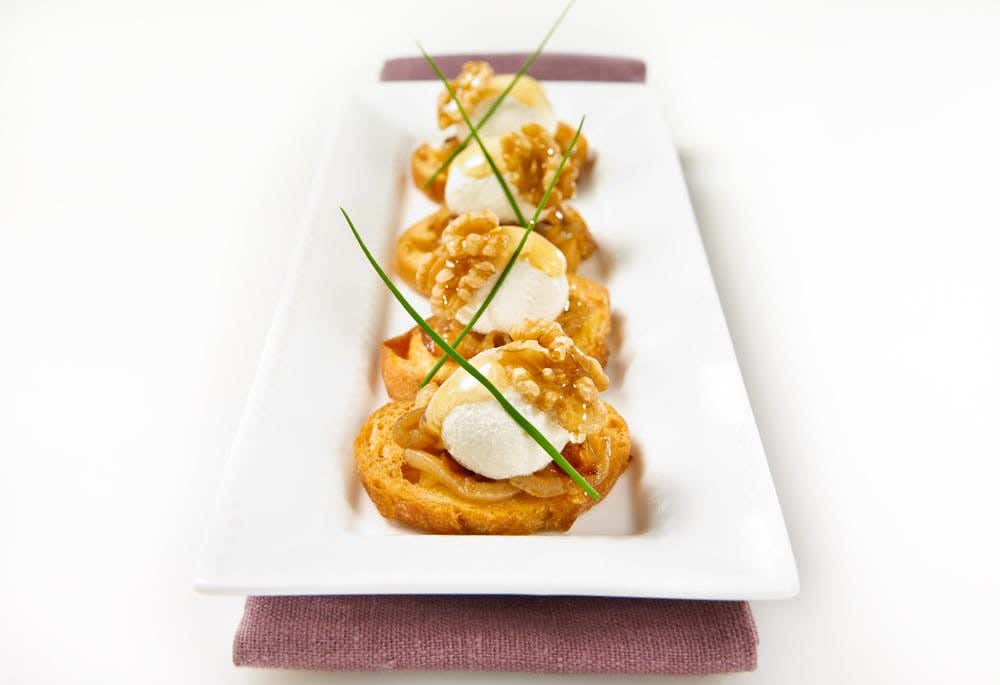 Goat cheese and caramelized onion canapés
Preparation 15 minutes
Cooking time 20 minutes
Servings 12 bites
Chandon Rosé: All the skill of Champagne, all the charm of California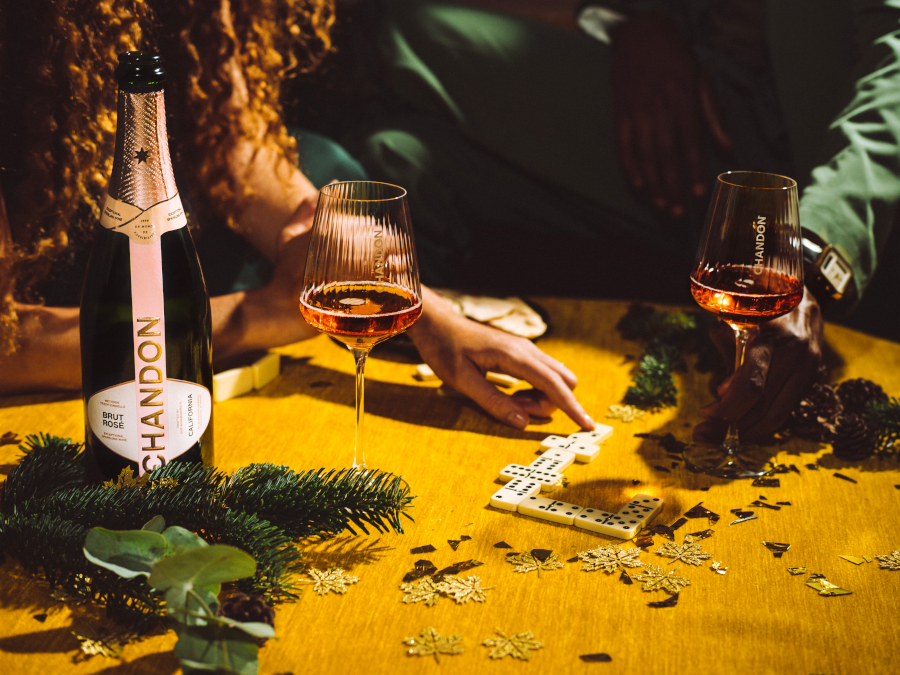 Founded in 1973, Domaine Chandon winery seeks to build on French craftsmanship to create innovative sparkling wines in the heart of the new world. Established in Napa Valley by winemaking pioneers Robert-Jean de Vogüé and Renaud Poirier, Chandon California now has an enviable reputation in the world of sparkling wine.
Bright, fresh and pleasant, Chandon Rosé is dominated by pinot noir and chardonnay, which are expressed in California like nowhere else. Its juicy notes of red berries make it a particularly delicate dry wine—a natural choice for people who seek excellence without breaking the bank.
When it comes to pairings, salmon tartare is hard to resist! The beauty of the dish is that it's so easily adaptable. Fresh, flavourful and stirred up in a flash, this California-inspired tartare and Napa bubbly are made for each other!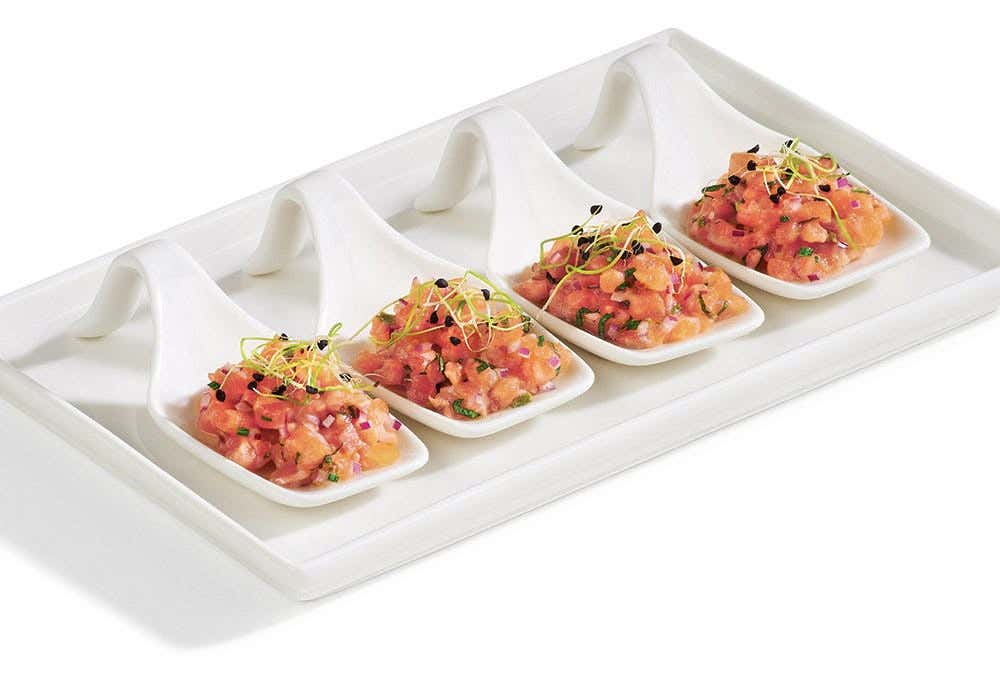 California-style salmon tartare
Preparation 35 minutes
Cooking time none
Servings 4 appetizers
Discover other sparkling wine for your festivities:
Not available

Online

Not available

In store

Veuve Clicquot La Grande Dame Yayoi Kusama Brut Champagne

|

750 ml

France

,

Champagne

Not available

Online

Not available

In store
Veuve Clicquot Ponsardin Extra brut Champagne

|

750 ml

France

,

Champagne

Not available

Online

Available

In store

Not available

Online

Available

In store
Available

Online

Available

In store

Chandon Brut Sparkling wine

|

750 ml

United States

,

California

Available

Online

Available

In store
Dom Pérignon Lady Gaga Rosé Édition Limitée 2006 Champagne

|

750 ml

France

,

Champagne

Not available

Online

Not available

In store

Ruinart Blanc de Blancs Brut Champagne

|

750 ml

France

,

Champagne

Not available

Online

Available

In store
Not available

Online

Available

In store
In partnership with Moët Hennessy in Canada